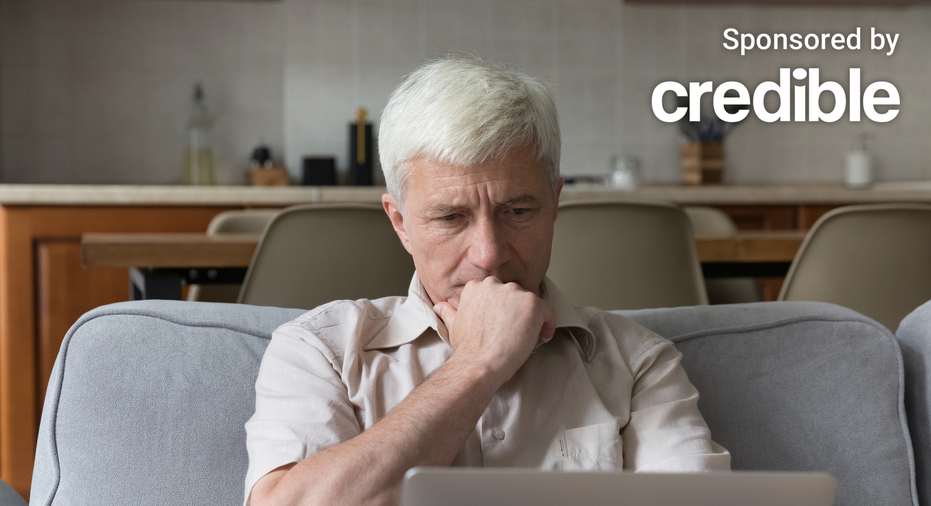 Credit card balances stood at $986 billion in Q1 2023. (iStock)
As Americans dealt with high inflation and recession fears, they also faced record debt, according to the latest data by the New York Fed. 
Total household debt increased to $17.05 trillion in the first quarter of 2023, the NY Fed reported. That marked an increase of $148 billion quarter-over-quarter. Overall, America's debt balance now stands about $2.9 trillion above where it was at the close of 2019, right before the COVID-19 recession. 
Credit card balances remained flat at $986 billion, the NY Fed said. Nonetheless, credit card debt remains at record highs, according to the Consumer Financial Protection Bureau (CFPB). 
"Credit cards are one of the most common financial products in our country, providing the bulk of short-term credit for families," the CFPB said in a post. "Interest rates on credit cards have risen substantially, with average interest rates going over 20%. Given the trends for the 175 million Americans with credit cards, the CFPB estimates that outstanding credit card debt may continue to set records and could even hit $1 trillion."
But credit cards aren't the only source of debt that is weighing on many Americans. Auto loan balances increased by $10 billion in Q1 2023, the NY Fed found. And mortgage balances increased by $121 billion to reach $12.04 trillion by the end of March.
However, mortgage loan originations decreased to their lowest levels since 2014, the NY Fed reported.
"The mortgage refinancing boom is over, but its impact will be seen for decades to come," said Andrew Haughwout, director of household and public policy research at the NY Fed. "As a result of significant equity drawdowns, mortgage borrowers reduced their annual payments by tens of billions of dollars, providing additional funding for spending or paydowns in other debt categories."
If you're struggling with high-interest debt, you could consider paying it down with a personal loan at a lower interest rate. You can visit Credible to compare options from different lenders, without affecting your credit score.  
BANK DEPOSITS FELL BY MORE THAN $76 BILLION
Inflation slows down, but remains stubbornly high 
In addition to record-debt, many Americans continued dealing with heightened prices for basic goods. The Consumer Price Index (CPI), a measure of inflation, increased 4.9% year-over-year in April. Specifically, the index for food increased by 7.7% and the one for shelter spiked by 8.1%. 
The rise of inflation follows a series of interest rate hikes that the Federal Reserve initiated last year. Most recently, the Fed raised interest rates by 25 basis points in May, even after turmoil in the banking sector. 
Although inflation slowed down from its June high of 9.1%, it remains far from the Fed's target of 2%. Plus, Americans across all income levels have been feeling the strain of high inflation, according to a recent report by Morning Consult.
The data firm found that inflation and high interest rates are negatively affecting Americans' financial well-being. In particular, people making more than $100,000 a year "have started to feel the pain of stubbornly high inflation," Charlotte Principato, Morning Consult's lead financial services analyst, said in a statement. In addition, 73% of Americans with non-mortgage debt said they're stressed about their current financial situation, according to a survey by Real Estate Witch. 
If you're worried about inflation eating away at your budget, you could consider paying off high-interest debt with a personal loan at a lower interest rate. You can visit Credible to get your personalized rate in minutes. 
FINANCIAL STRESS HAS BIGGEST IMPACT ON AMERICANS' MENTAL HEALTH: SURVEY
More Americans are seeking advice from their financial institutions 
In light of high debt and recent bank closures, more Americans are turning to their financial institutions for advice, according to a financial services trends report by Morning Consult. 
"There's been an uptick in the share of customers who have reached out to their banks, credit unions and credit card providers since last year," Morning Consult said in its report. "Fintech providers saw the greatest increase by far: Of those with a fintech provider, 74% said they received financial advice from a company professional in March, a massive 19-percentage-point increase from March 2022 and a big jump from the 60% who said the same in February."
Some consumers are also thinking about starting relationships with other institutions. In fact, in March, 20% of Americans said they plan to initiate a new banking relationship, Morning Consult found. That indicates a five-point increase from February and the highest level since the firm began tracking this data in July 2021. 
But overall, consumers' trust in the banking system remained high even after the closures of institutions like Silicon Valley Bank (SVB) and Signature Bank, Morning Consult found in a separate study. In fact, in March, 70% of Americans said banks do what is right. That indicated a rise from February, prior to the collapse of these banks, when 66% of U.S. adults said banks do what is right. 
"The share of Americans with trust in banks slightly increased in wake of the collapse of three regional banks in early March," Morning Consult said in its report. "A similar trend was true when it came to consumers' trust in the nation's 10 largest banks: Despite the tumultuous events, no bank saw a significant negative swing in trust. This proves that consumers were able to separate the actions of a few banks from the stability of the banking system overall."
If you're looking to lower your monthly payments, it could help to pay high-interest debt with a personal loan at a lower rate. You can visit Credible to speak with a loan expert and get your questions answered. 
AMERICANS EXPRESS CONCERN ABOUT BANK STABILITY IN WAKE OF BANK FAILURES
Have a finance-related question, but don't know who to ask? Email The Credible Money Expert at moneyexpert@credible.com and your question might be answered by Credible in our Money Expert column.