Minneapolis CNN  — 
Americans who are already trying to navigate persistently high inflation, soaring interest rates, banking turmoil and recession fears are now faced with trying to prepare for the "unthinkable:" a potential US debt default.
Earlier this month, Kimberly Dickerson called up her creditors, asking about contingency plans in the event that her Social Security Disability check doesn't land in June.
"The only way I can say it is, it's going to be catastrophic," said Dickerson, 52, of Richmond, Virginia.
Debt ceiling negotiations are continuing on Capitol Hill as a deadline of default looms larger by the day. Average Americans are taking notice and trying their best to protect themselves and their livelihoods.
A cross-section of Americans told CNN they're becoming increasingly worried not only about the threat of the US defaulting on some or all of its financial responsibilities but also the effects of any spending cuts made in negotiations.
Teri House of Kansas met with a financial adviser about whether she could bear the cost if her elderly mother's federal assistance is interrupted, putting the Navy veteran's established memory care services at risk.
Utahn Bob McGee, who usually keeps a steady hand on his investments, liquidated more than scheduled to hoard enough cash for six months' worth of expenses.
Navy Griffin, a 2020 college graduate from Arkansas whose early career has been pockmarked by negative and historic economic developments, frets about another setback.
Teri House, of Wichita, is grateful for the consistency and quality of the memory care her 92-year-old mother has received for more than five years.
Her mother has long been a helper and someone who has cared for others, House said, noting that her mother is a Korean War veteran who went on to have a four-decade career as a public school teacher and later taught English and history to immigrants seeking their Green Cards.
But House fears her mother's dedicated care and stability is being put at risk: Her Social Security, Medicare and teacher's pension all go toward funding that care.
House, 66, said she's grown increasingly scared about those federal funds not only being delayed but also potentially being at risk for cuts in negotiations.
"She served her country and her community," House said. "Why can't her country serve her?"
Meanwhile, just outside Detroit, veteran Christopher Land is nervous too. He said his family would immediately feel the impacts of a failed debt ceiling negotiation, and he's concerned about what it would mean for his fellow residents in need.
"Our retirement savings were wiped out by medical debts years ago," said Land, 41, whose wife is disabled. "A default could be really bad for us. I'm employed by a city government. We are on public assistance. We have loans. We're living on the right side of the paycheck-to-paycheck line, but not by a lot."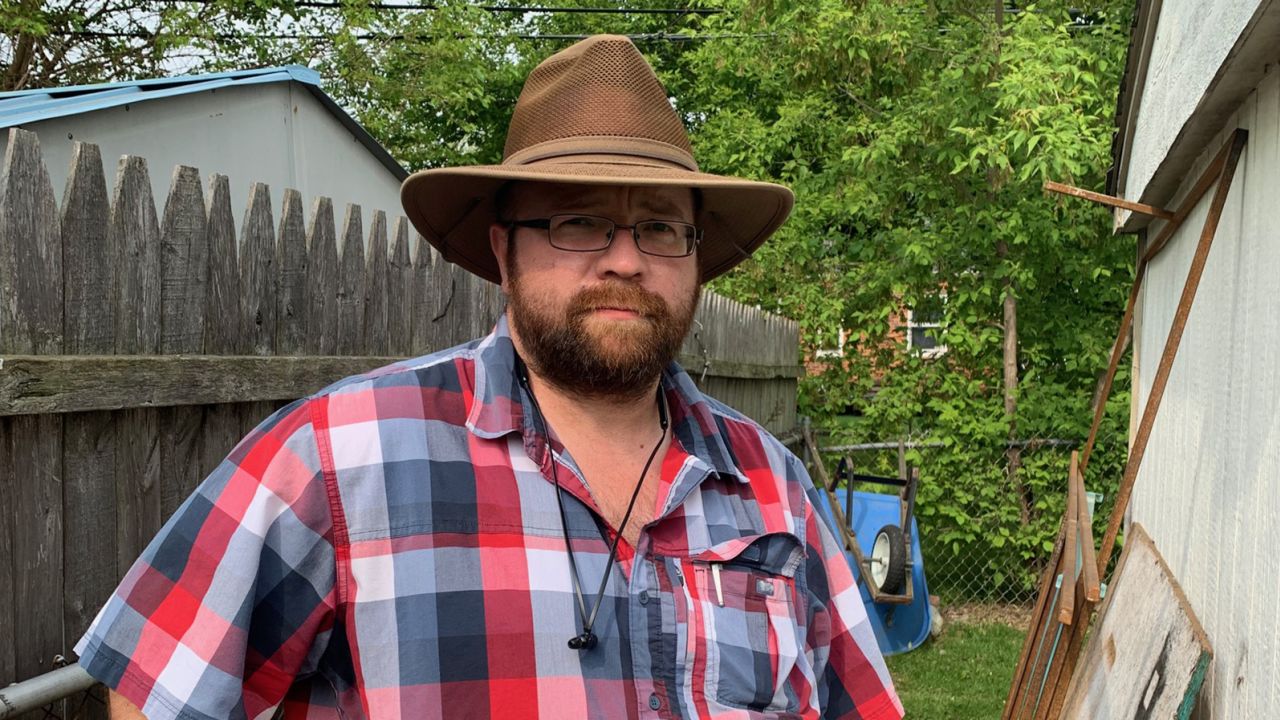 Land, a former automation engineer, left behind the steel-toed boots for a job at the library and volunteer advocacy work for people with disabilities and those with mental health needs.
"A ton of my work revolves around helping people in need and on the fringes," he said. "Still, I find myself more worried about what negotiating on the debt ceiling yet again will do to all of us in the long run. We've all given up so much already."
In Vancouver, Washington, Colette Hellyer and her family are in the throes of house hunting. They're banking on a $9,000 refund due back from the Internal Revenue Service in June from self-employment tax payments.
"Unfortunately, what's needed for a down payment continues to grow," Hellyer said, referencing the climbing interest rates. "So the notion that we may not get that money, or who knows when we possibly could, is very disconcerting for sure."
Hellyer said she's contacted her representatives, both locally and nationally, to share her concerns for not only her family's situation but also that of her parents — who rely on her father's military retirement and Social Security.
Having grown up in Virginia, Bobby Hall said the proximity to Washington, DC, means he has lived through and witnessed how government shutdowns have rippled through the community, impacting not only federal employees but also the local businesses and organizations.
"I know this isn't a government shutdown, but that's the only thing I can really relate to," he said. "Every time the government does things with the economy that stop federal funding going places, it has such as big trickle-down effect."
And working for a nonprofit organization that relies on federal grants further adds to the worry.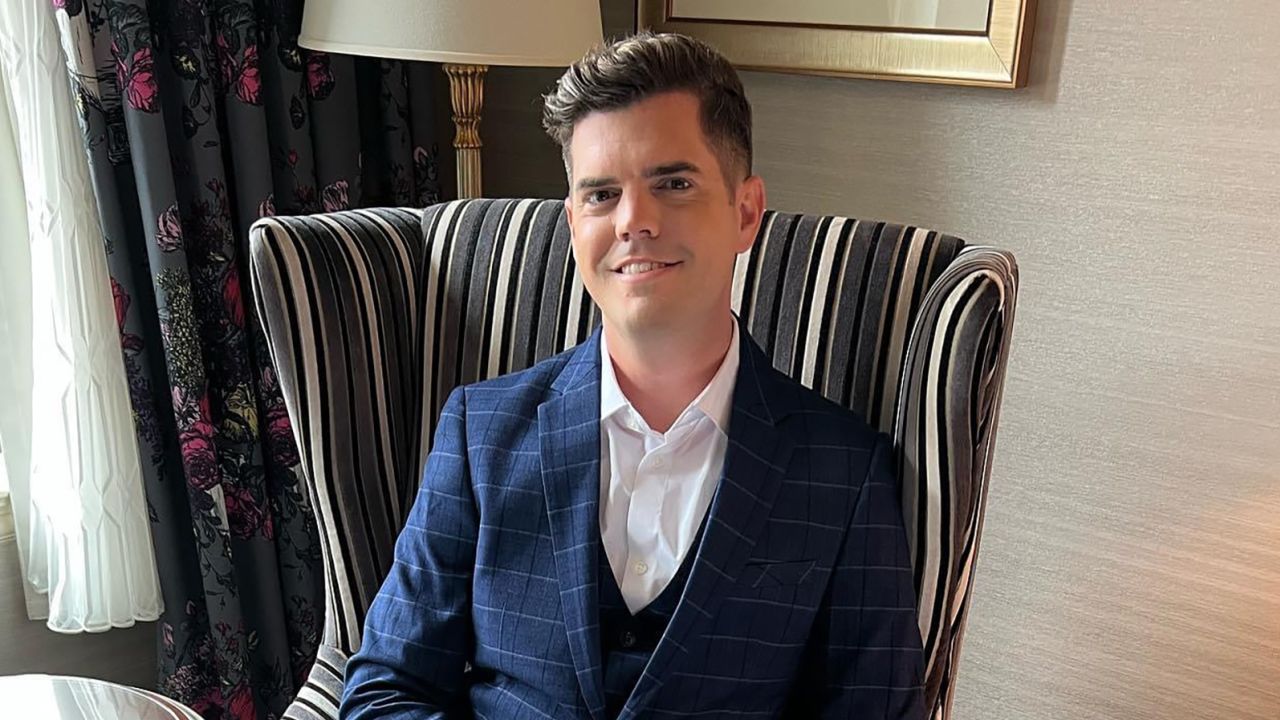 The uncertainty makes it hard to prepare, said Hall, who depleted his savings during a recent move and a change of employment.
"What do you do when you have this government issue looming over you that you have no control over?" he asked. "I'm putting away a couple hundred dollars every paycheck, not really splurging on anything right now and trying to at least have some savings built up in case there's some impact on nonprofits.
"But it's not going to be enough," he added. "It's not going to be more than a month of expenses that I can save up that fast."
Bob McGee considers himself a long-term investor and, typically, his course of action is to ride out turbulent times in the market.
"But every once in a while, there's something going on that just makes me nervous," said McGee, 60, of American Fork, Utah.
This time, he said, he worries "about the nonsense in Washington and their willingness to play Russian roulette with the investment market."
Mostly retired, McGee taps his investments for living expenses and travel, and he was slated to liquidate some investments in late June. That timeline got accelerated and the amount amplified. He pulled aside enough funds to cover six months of living expenses.
"Hopefully this will be enough to weather most storms that might result from a, hopefully, temporary default," he said.
In Tucson, Arizona, Alejandro Terrazas fears he may lose a chunk of his retirement savings and rainy day funds if the impasse continues.
"I'm getting up there in years, but I'm not ready to retire probably for 10 more years, and if it's some temporary thing, I won't make any moves," said Terrazas, 60. "But most of my money in retirement is in the stock market, except for the house I own."
He said he hopes the direct impact to him would be short term but also is concerned about what this means for his children.
"I've got three kids, aged 22, 24 and 27, and they're just getting started, so this could be a bit of a blow to them — especially if there's an overall recession and it's not just about federal funding," he said. "Contagion, that's my worry."
Those just starting out in their careers are feeling that anxiety, too.
Navy Griffin, 25, spent her formative years growing up under the poverty line and seeing her single mother endure challenging economic times like the Great Recession while raising two kids.
Griffin graduated college in 2020, a time when the pandemic had buckled the labor market. It took her six months of looking, but she eventually landed a job in the housing industry. But only 18 months later she lost that position, as the Federal Reserve's inflation-fighting interest rate hikes stifled real estate activity.
Having moved back to Arkansas, Griffin now worries her job as a data analyst in clinical research — a position she landed after another six-month job search — may be negatively affected if federal funding is backlogged.
"I'm especially worried because there's such a deadlock, and I just don't think something's going to happen," she said. "I just have no confidence in the economy. I don't think I ever really did, because of the [economic] environment I was raised in. But this has just been exponentially worse than I could have imagined."
During the protracted congressional debt ceiling impasse of 2011 — a time when the US economy also was navigating a slow recovery and combating spillover effects from global events such as Europe's sovereign debt crisis — financial markets were roiled, retirement assets tumbled, US debt was downgraded, borrowing costs rose, and consumer confidence sank.
"It was only over a longer period of time, where the political rancor really became noxious, that you saw the deterioration in corporate and consumer confidence and the sell-off in equity markets," said Joe Brusuelas, principal and chief economist for RSM US. "So, because this has happened in a quick period of time, you haven't had a chance for this to really spill over and permeate public consciousness."
He added: "This should end, even with a last-minute solution, before it would cause real systemic issues in finance, the economy and amongst the public."
Still, people's concerns are legitimate, he said. Brusuelas estimates there's a 70% probability that lawmakers reach an agreement, a 20% probability of a short-term extension, and a 10% chance that the United States defaults.
And those concerns do have real-world effects, said German Cubas, an associate professor of economics at the University of Houston.
"People form expectations, and their behavior responds to those expectations," Cubas said. "There's a lot of things going on in the economy, inflation for example, and now there's more uncertainty regarding this debt ceiling."