A group of partners at PwC Australia have hired veteran crisis communications manager Sue Cato to advise them ahead of a hearing on Wednesday when senators will again demand the names of staff who received leaked government information to help clients minimise their tax.
It is highly unusual for the partners at a firm to employ their own counsel when the company has already engaged its own crisis team, including former Labor senator and powerbroker Stephen Conroy, who is now chairman of TG Public Affairs.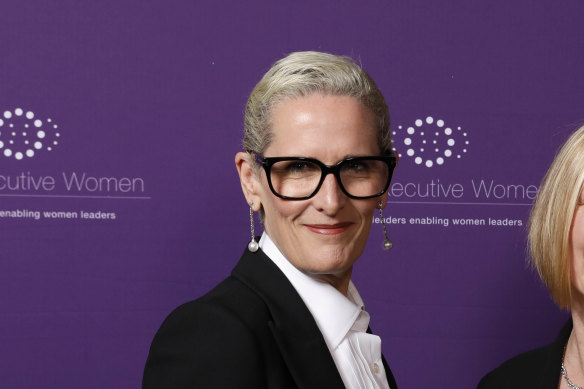 The move, which suggests the partners are uncertain about whether their interests will align with PwC's public relations strategy, was confirmed by several people with knowledge of the matter. They declined to speak publicly because they were not authorised to do so. A PwC spokesman, Cato and Conroy all declined to comment.
The fallout from former PwC partner Peter Collins' decision to leak confidential government information so that the firm's clients could minimise their tax has continued since the breach was revealed in January.
After initially playing down the scandal, PwC has attempted several circuit breakers, including replacing its chief executive, putting nine partners on leave and issuing a public apology. Senior executives from the global company flew to Australia in an attempt to manage the fallout, which is being watched intensely overseas.
None of PwC's steps so far have been sufficient in stemming the tide of negative headlines as new information trickles out via parliamentary hearings pushed by Labor senator Deborah O'Neill and Greens senator Barbara Pocock.
On Wednesday, the Senate's inquiry into consulting services will have a public hearing where officials from key Commonwealth agencies in the scandal – the Department of Finance, Treasury, the Australian Taxation Office and the Tax Practitioners Board – will all give evidence.
Even before Cato's appointment, PwC had a host of the nation's most influential spin doctors working on its behalf, providing a glimpse of how a big business that depends on its reputation handles a full-blown crisis. In addition to Conroy, Alex Cramb, a former long-time staffer of Anthony Albanese, is advising the firm, along with former NSW Liberal premier Gladys Berejiklian's one-time communications chief, Sean Berry, who is working for PwC's new chief executive, Kristin Stubbins.
Asked about PwC's cast of public relations advisers, some of whom have deep Labor Party ties, O'Neill said: "No amount of spin will get PwC Australia and PwC Global out of this situation of their own making. They need to tell the truth. Name the names."
Loading
Cato has previously advised a raft of high-profile people and organisations, including Fairfax Media, once the publisher of this masthead; photographer Bill Henson, who was pilloried for his dark images of young models; and former David Jones chief executive Mark McInnes, who was accused of sexual harassment in a case that later settled.
Her firm also worked for the interests of the now-disgraced soldier Ben Roberts-Smith, with a former journalist associated with Cato's outfit conducting counter-reporting on this masthead's investigation of the former soldier.
More recently, Cato & Clive was involved in responding to allegations that white staff at an Indigenous art collective, APYACC, painted on black artists' works. The collective vigorously denied that its staff had interfered.