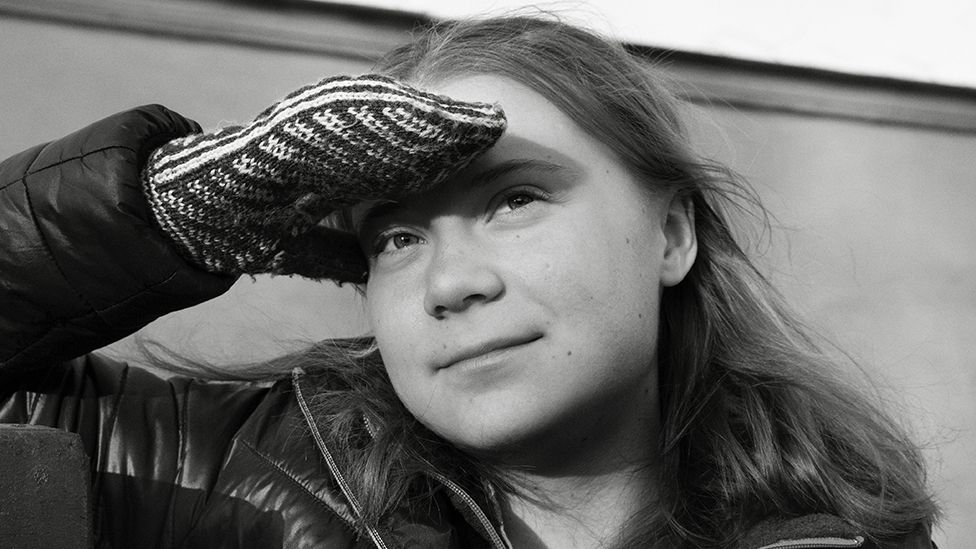 Great Thunberg will take part in this year's Edinburgh International Book Festival.
The climate activist will speak at an event called It's Not Too Late To Change The World at Edinburgh Playhouse.
It will begin with a speech by Thunberg, 20, before a conversation with broadcaster Gemma Cairney.
The event will be Thunberg's first public appearance in Scotland since her visit to Glasgow during COP26 in 2021.
She is expected to discuss her activism and her book, The Climate Book, during the event on 13 August.
It's Not Too Late To Change The World will be part of a climate-focused strand of events at the book festival which is linked to the Edinburgh International Festival.
Nick Barley, director of the book festival, said: "This is a rare opportunity to spend time in the presence of a young woman whose conviction and defiant energy is a source of inspiration to millions across the globe.
"We are honoured to welcome Greta to Edinburgh International Book Festival."
In 2018 the then 15-year-old Greta became well-known after she protested outside the Swedish parliament, inspiring thousands of young people across the world to organise their own strikes demanding action to tackle climate change.
She described it as "a two-week long celebration of business as usual and blah, blah, blah."
Nicola Benedetti, Edinburgh Festival director, said: "We are deeply grateful to Greta Thunberg for joining us as she is one of the most prominent environmental activists of our time and is uniquely positioned to address the underlying question of this year's international festival programme, 'Where do we go from here?'.
"Greta has helped to galvanise a global movement for climate action, and we are proud to feature her as part of the Edinburgh International Festival."
Related Topics