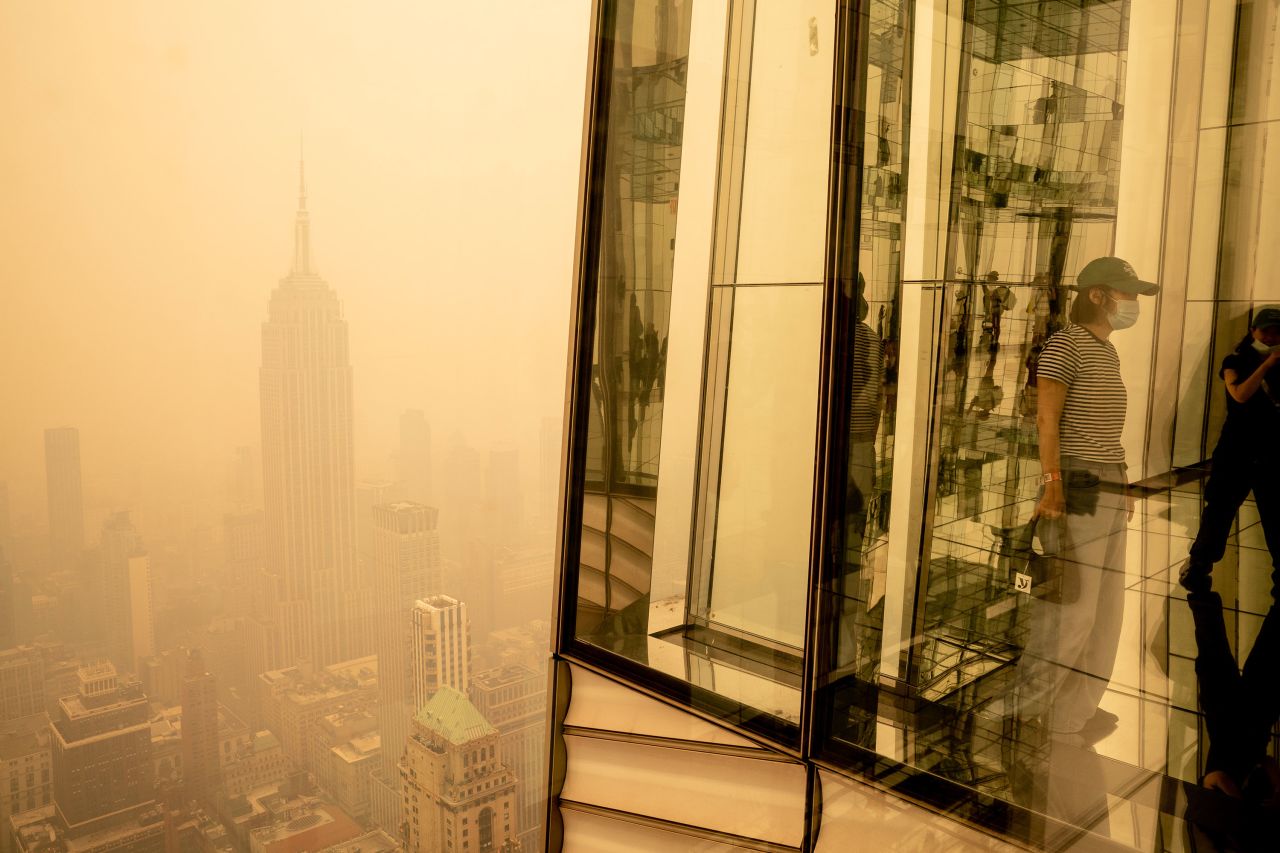 The week in 31 photos
A smoky haze is seen outside Summit One Vanderbilt in New York on Wednesday, June 7.
David Dee Delgado/Getty Images
Published 6:09 PM EDT, Thu June 8, 2023
Millions of people across the United States and Canada have seen their air quality suffer this week because of wildfire smoke originating from Canada.
The conditions in some areas are so bad that officials have been urging people to limit their time outdoors and mask up for safety. Flights have been delayed, and outdoor events have been postponed or canceled.
More than 9 million acres have been charred by wildfires this year across Canada— about 15 times the normal burned area for this point in the year.
Wildfires that lead to such poor air quality have become more common and severe as the planet warms from the impacts of human-induced climate change, experts have said.
Here are some of the stories that made headlines over the past week, as well as some photos that caught our eye.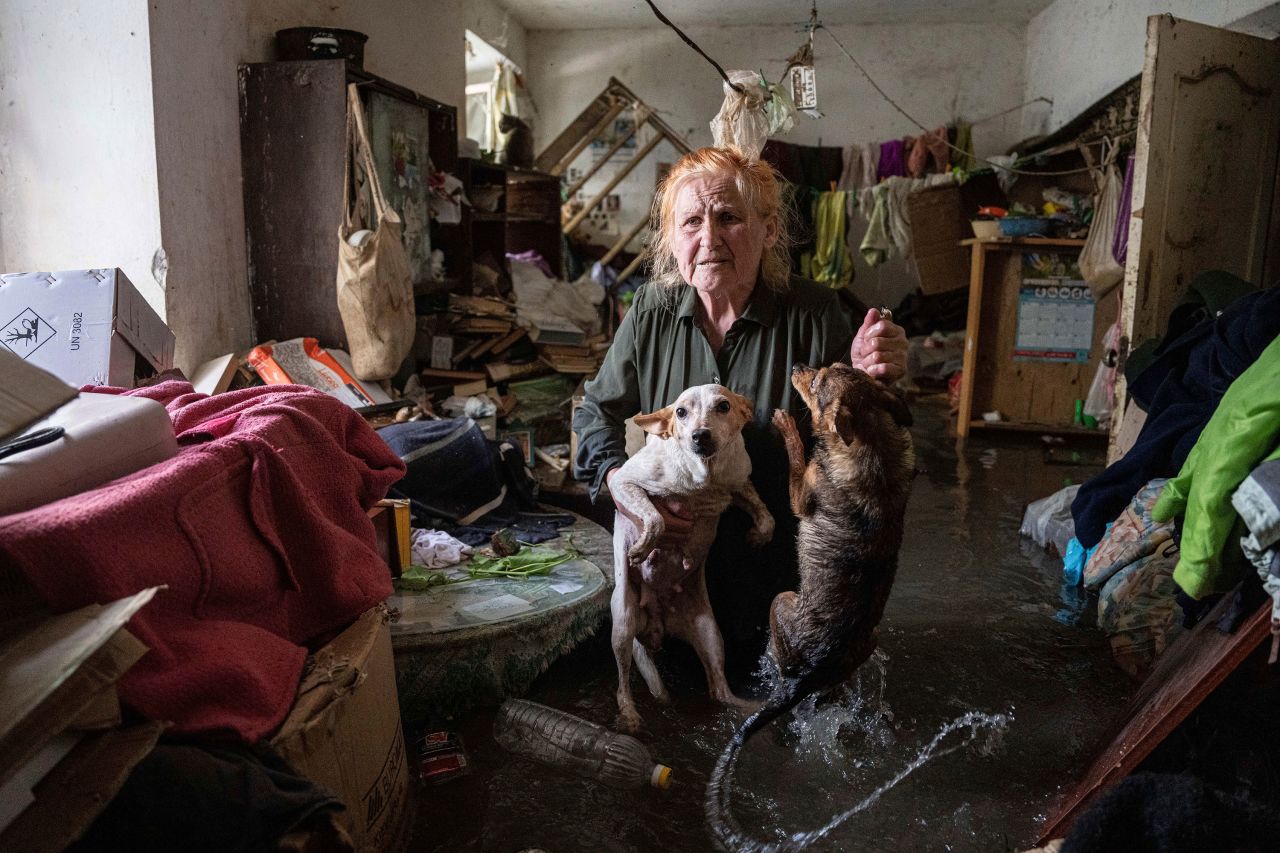 Local resident Tetiana holds her pets, Tsatsa and Chunya, inside her flooded house in Kherson, Ukraine, on Tuesday, June 6. The Nova Kakhovka dam collapsed earlier in the day, forcing more than 1,400 people to flee their homes. It's still impossible to say whether the dam collapsed because it was deliberately targeted or if the breach could have been caused by structural failure. The dam and hydroelectric power plant are under Russian control and therefore inaccessible to independent investigators.
Evgeniy Maloletka/AP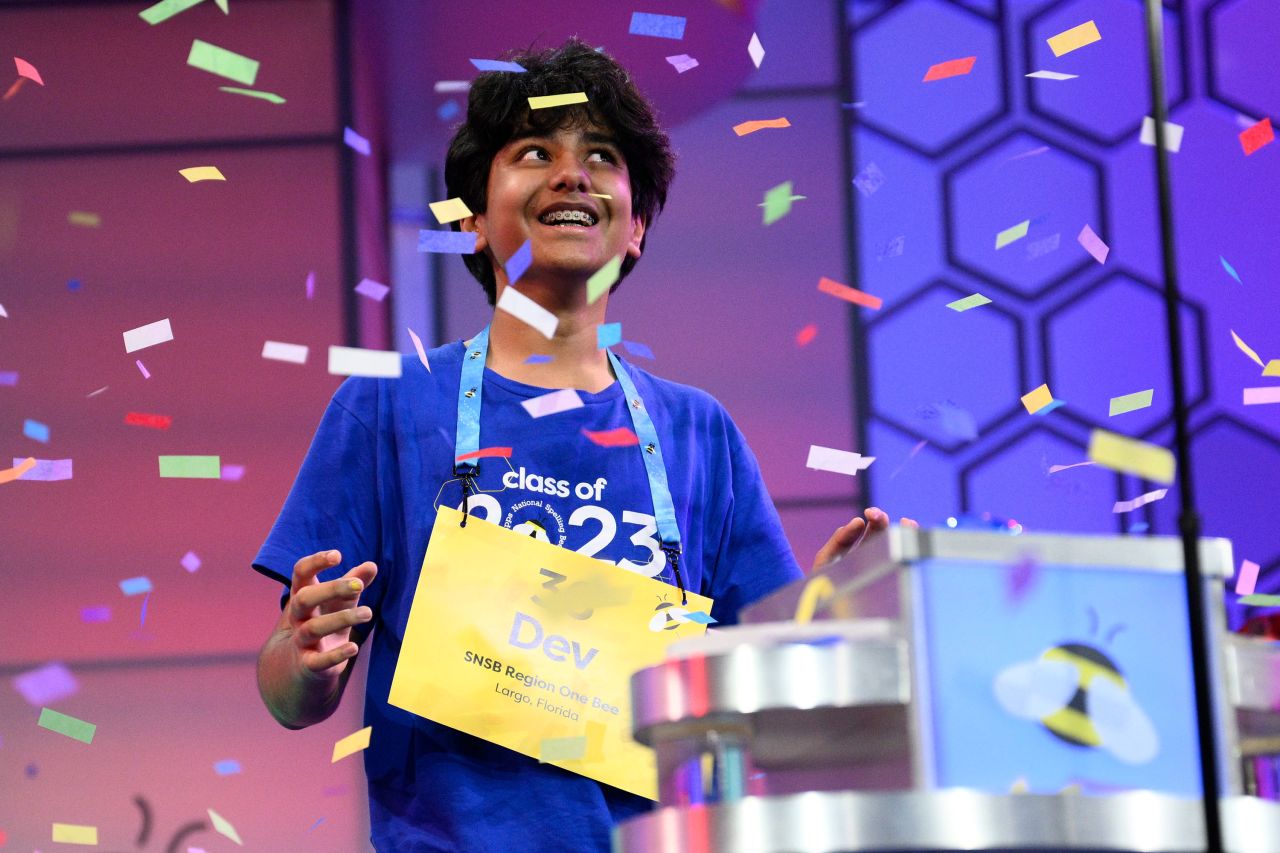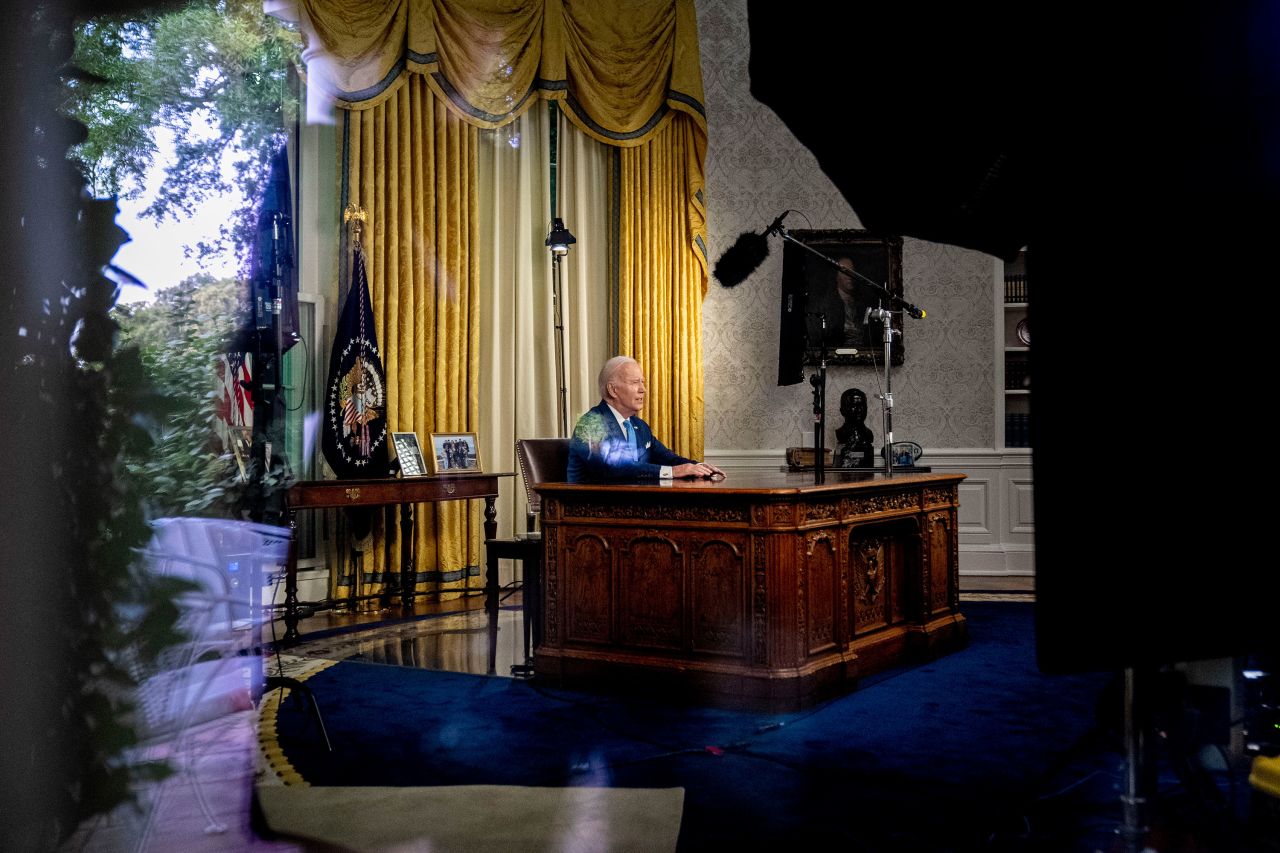 US President Joe Biden delivers his first-ever address from the White House Oval Office on Friday, June 2. He declared bipartisanship alive and well as he pointed to a compromise measure that would raise the federal borrowing limit and avoid a catastrophic default.
Andrew Harnik/AP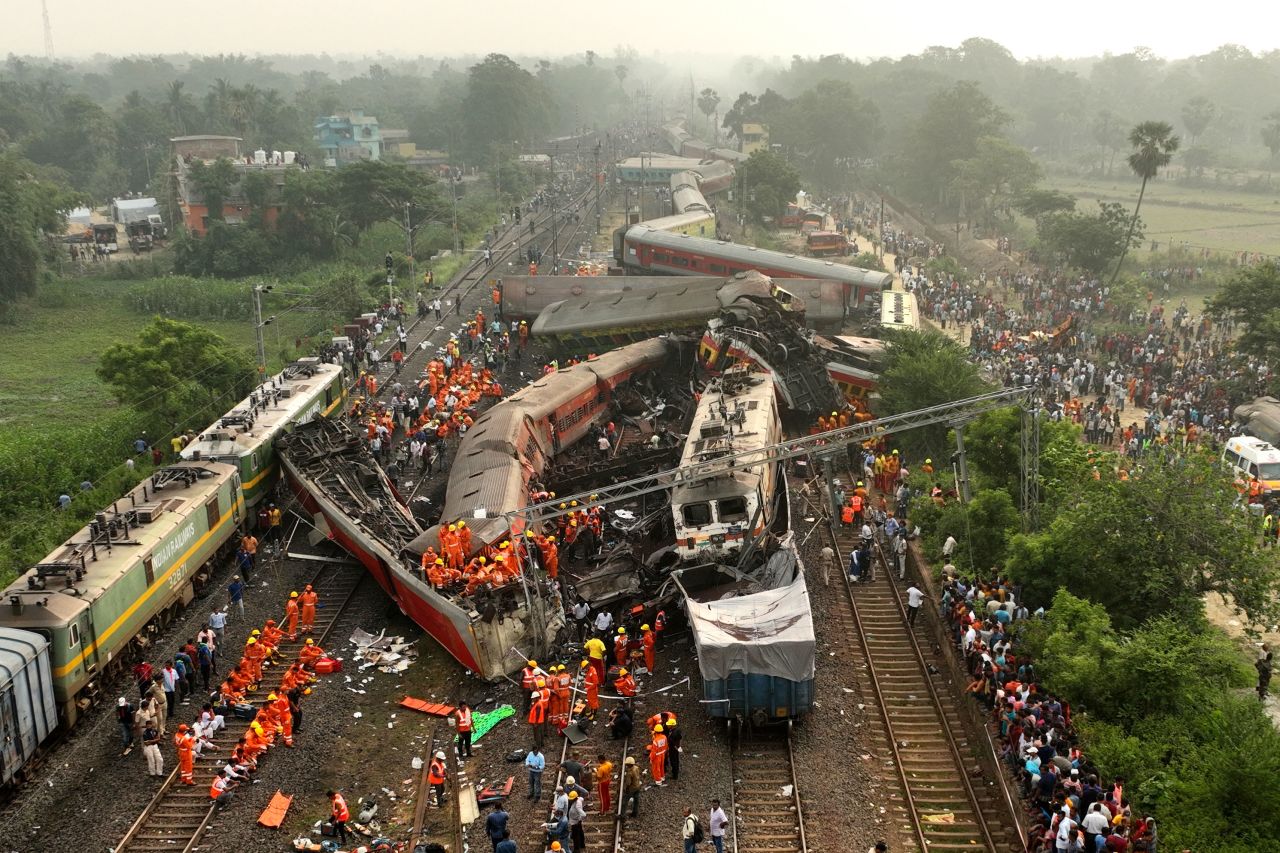 Rescuers work at the site of a deadly train crash in India's Orissa state on Saturday, June 3. More than 280 people were killed and more than 1,100 were injured in a three-way crash involving two passenger trains and a freight train.
Arabinda Mahapatra/AP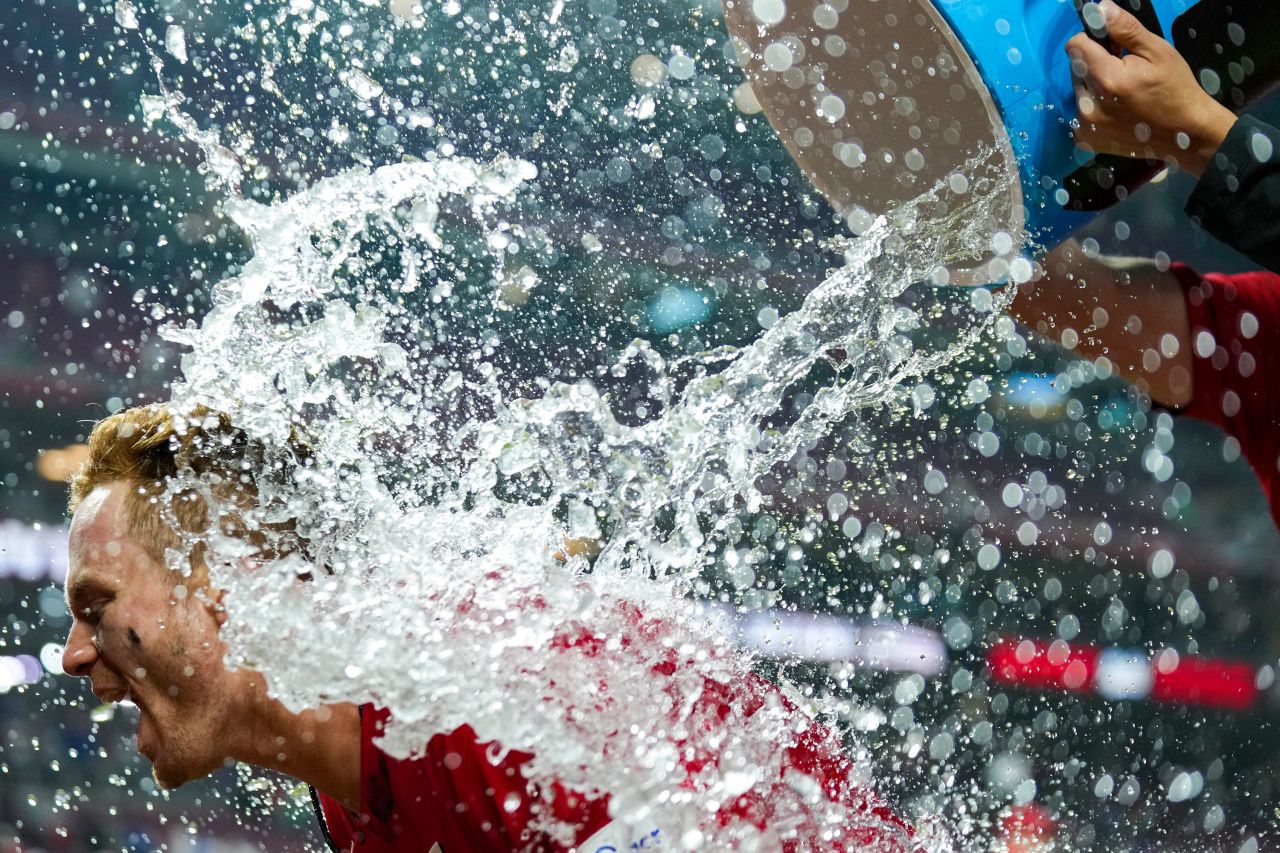 The Cincinnati Reds' Matt McLain is doused by teammates after driving in the winning run against the Los Angeles Dodgers during a Major League Baseball game on Tuesday, June 6.
Aaron Doster/AP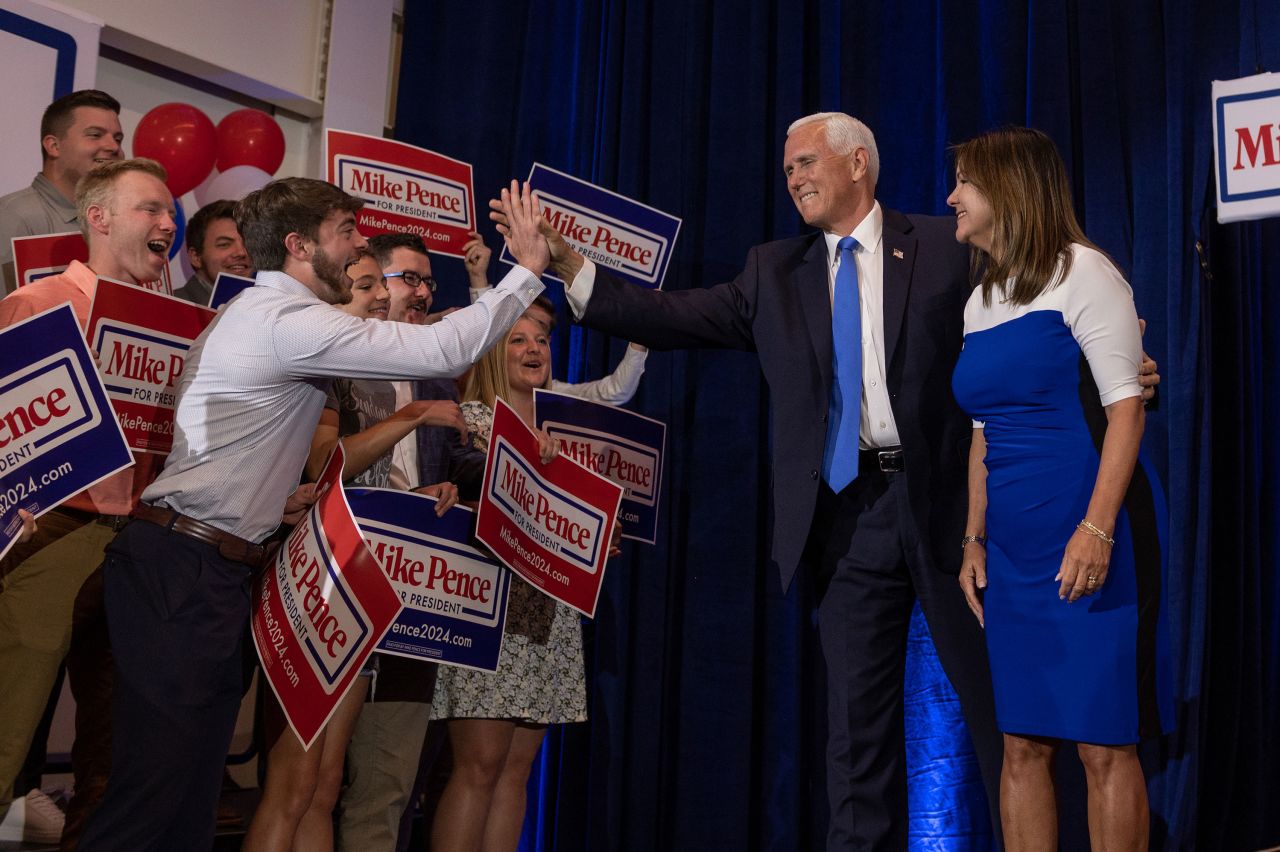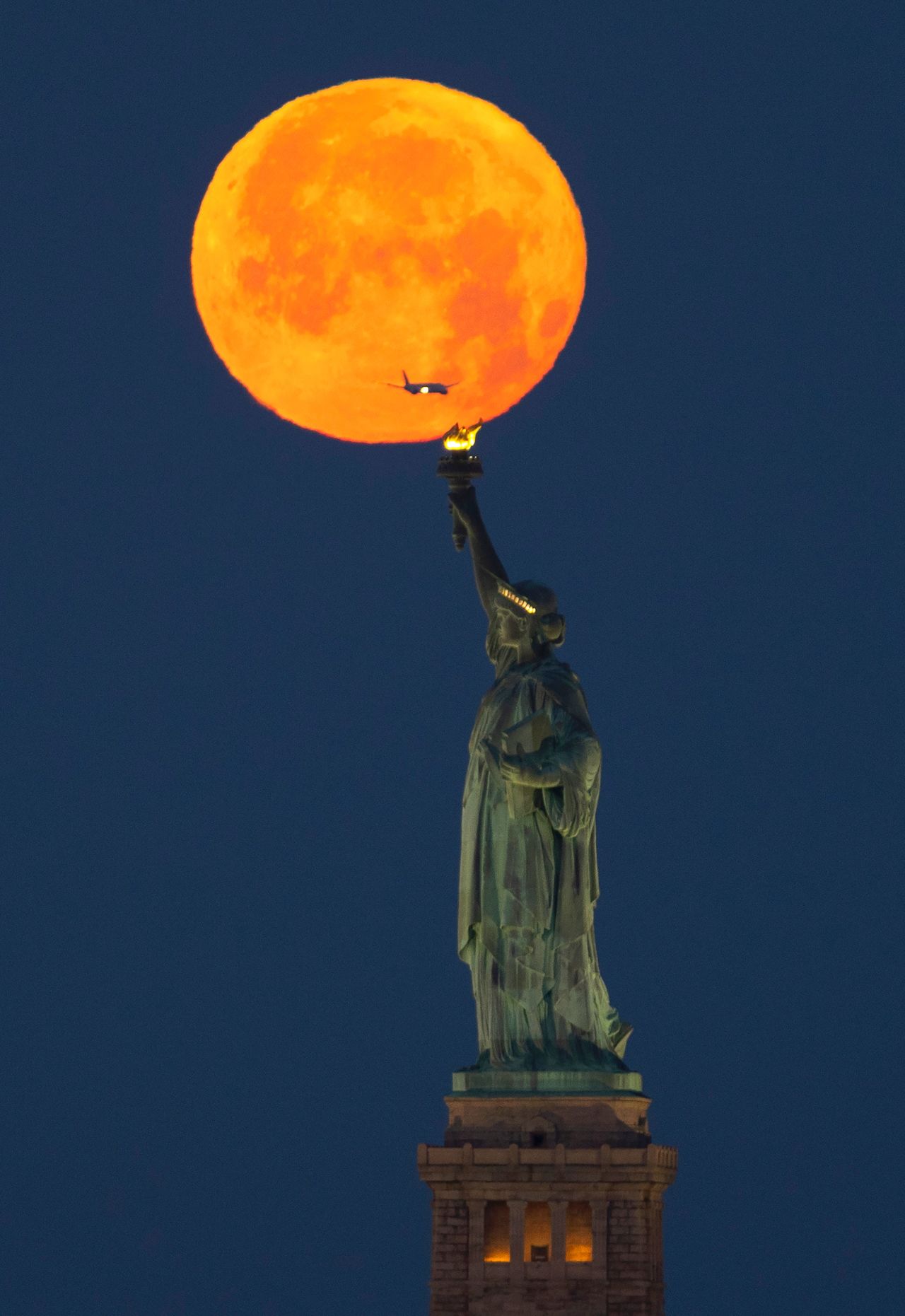 The last full moon of the spring, aka the strawberry moon, is seen behind the Statue of Liberty in New York on Sunday, June 4.
Gary Hershorn/Corbis News/Getty Images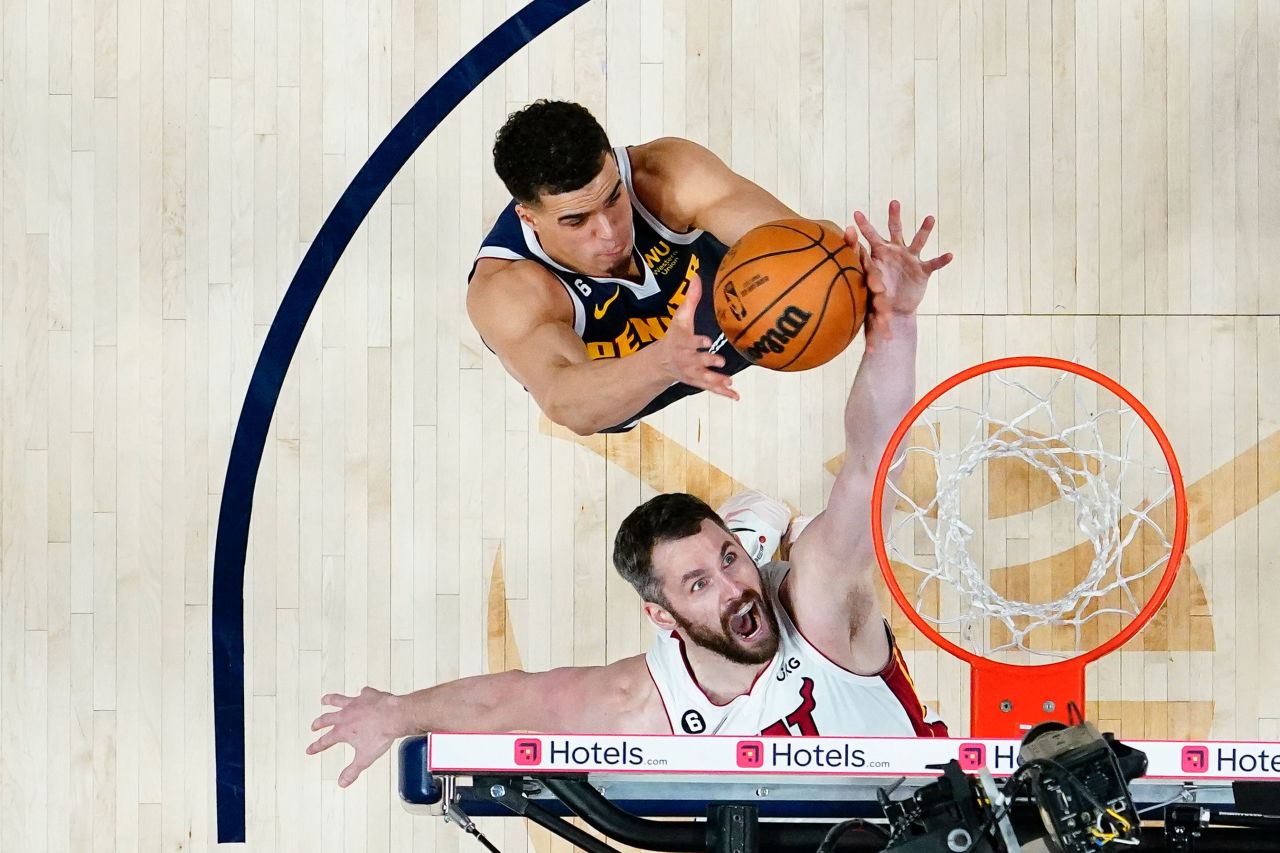 Miami Heat forward Kevin Love, bottom, and Denver Nuggets forward Michael Porter Jr. reach for a rebound during Game 2 of the NBA Finals on Sunday, June 4. Miami won the game to tie the best-of-seven series at 1-1.
Kyle Terada/Pool/AP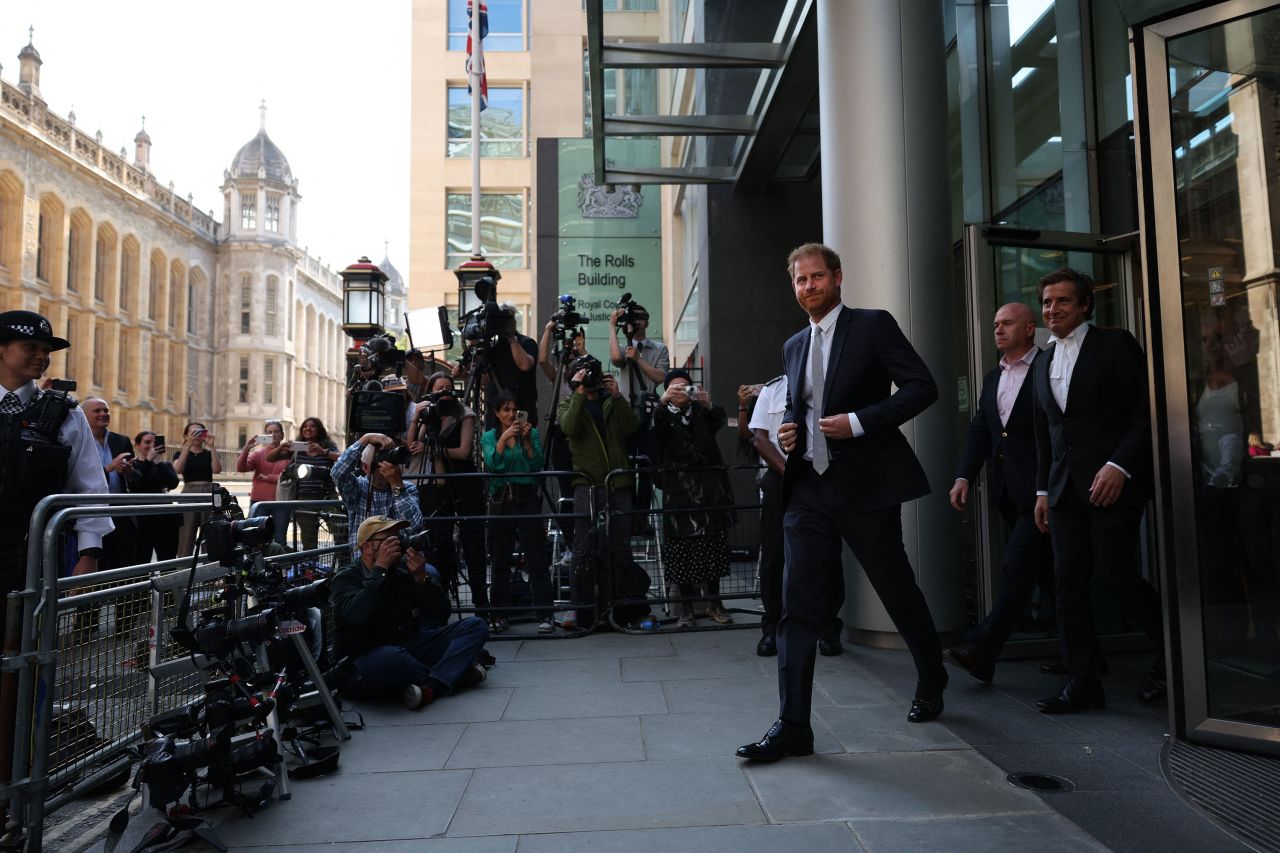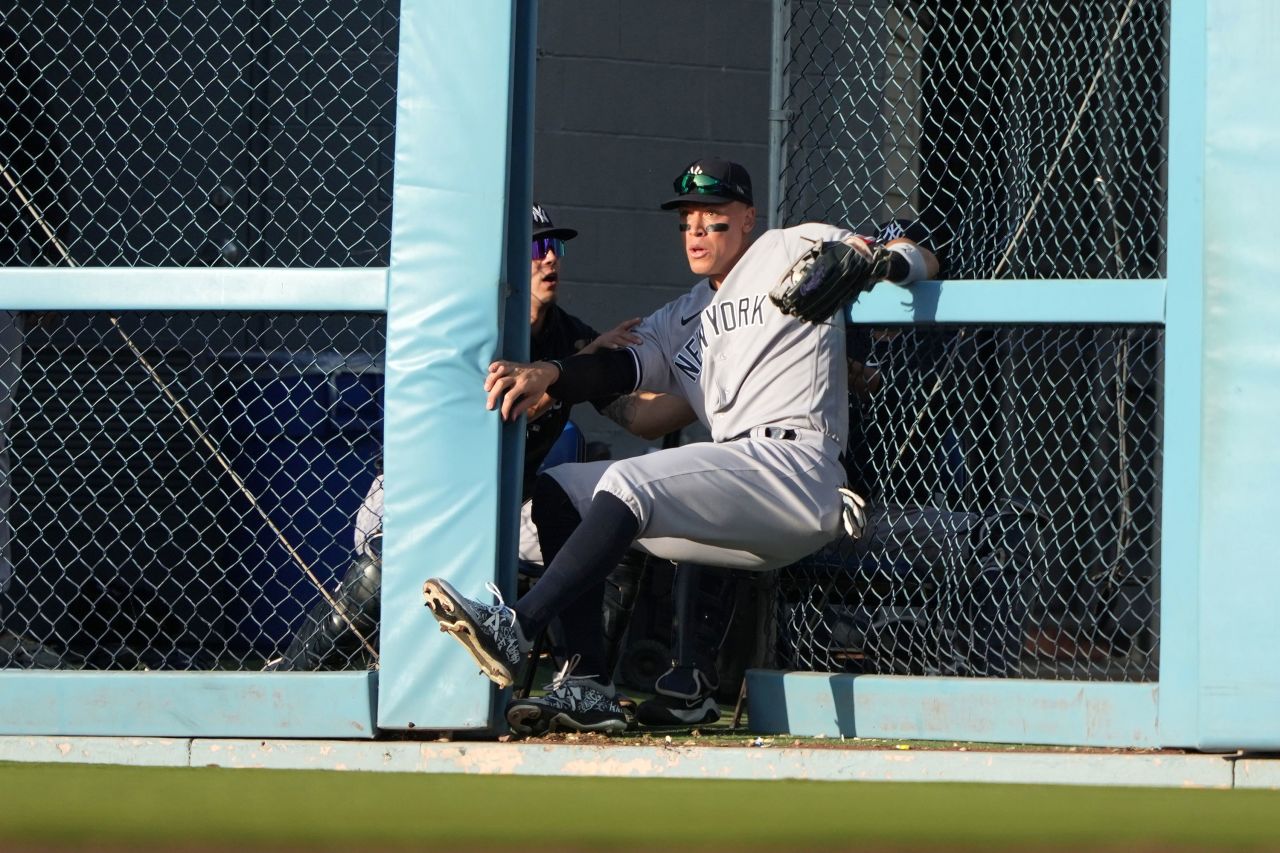 New York Yankees right fielder Aaron Judge crashes into a wall at Dodger Stadium as he caught a fly ball during a Major League Baseball game in Los Angeles on Saturday, June 3. The superstar sprained his toe on the play and was later placed on the 10-day injured list.
Kirby Lee/USA Today/Reuters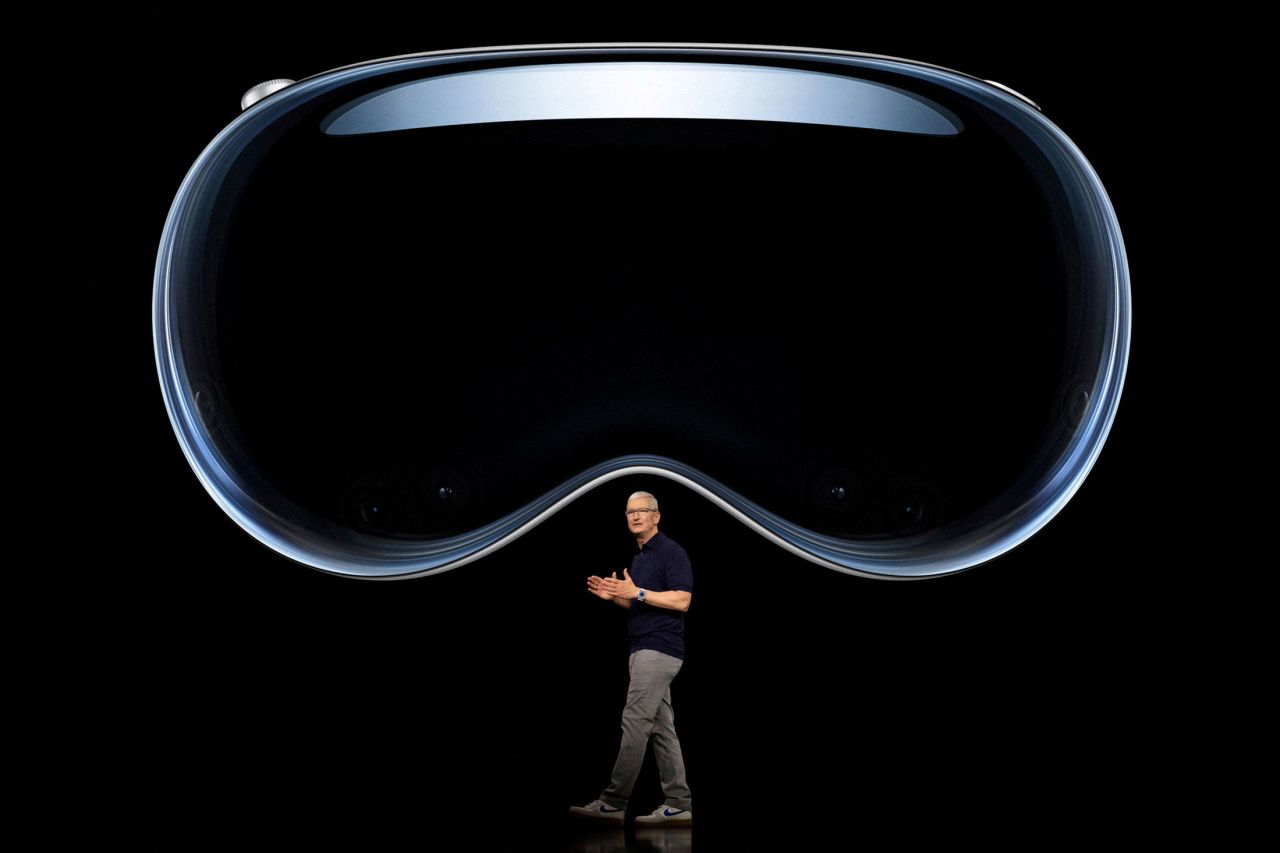 Apple CEO Tim Cook speaks under an image of Vision Pro, a new mixed reality headset that the company unveiled at a developer event in Cupertino, California, on Monday, June 5.
Joe Pugliese/Apple Inc./Handout/Reuters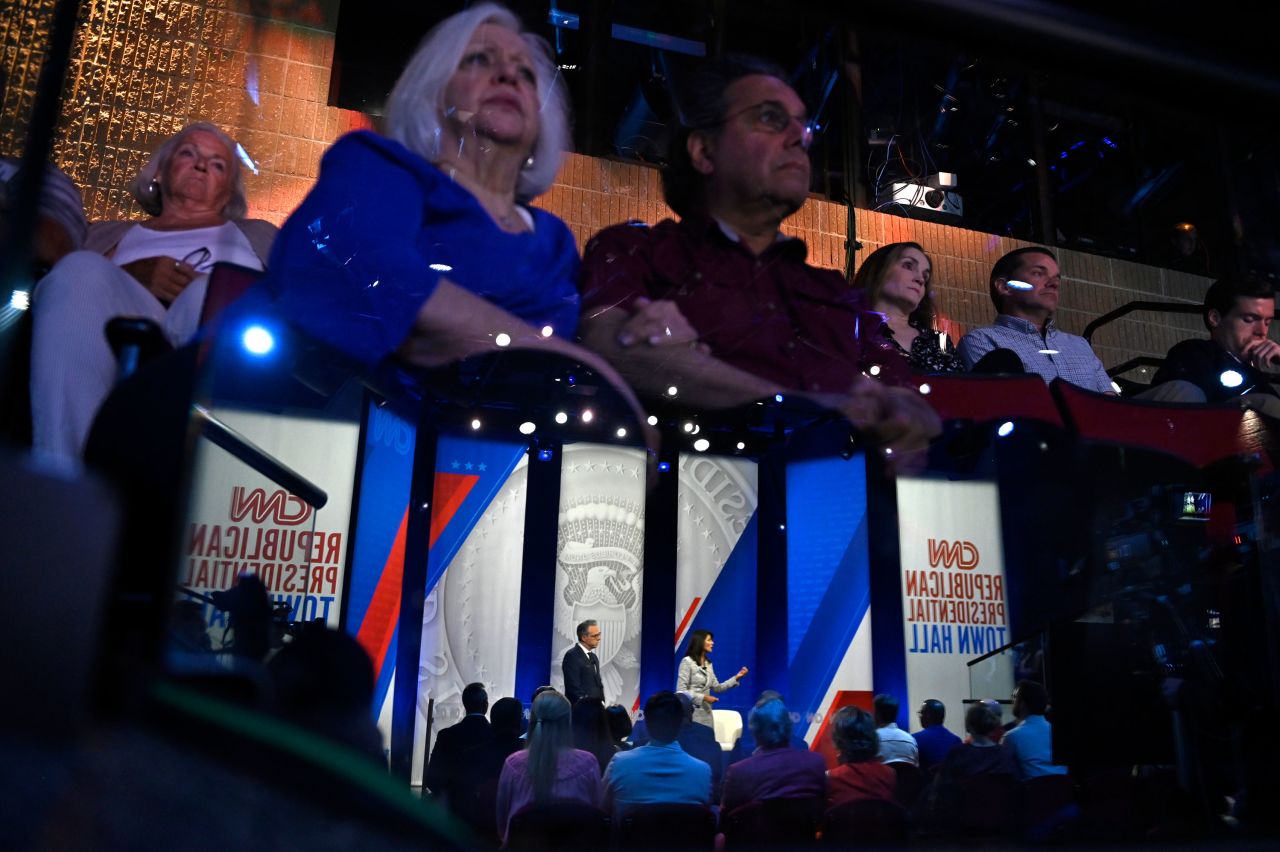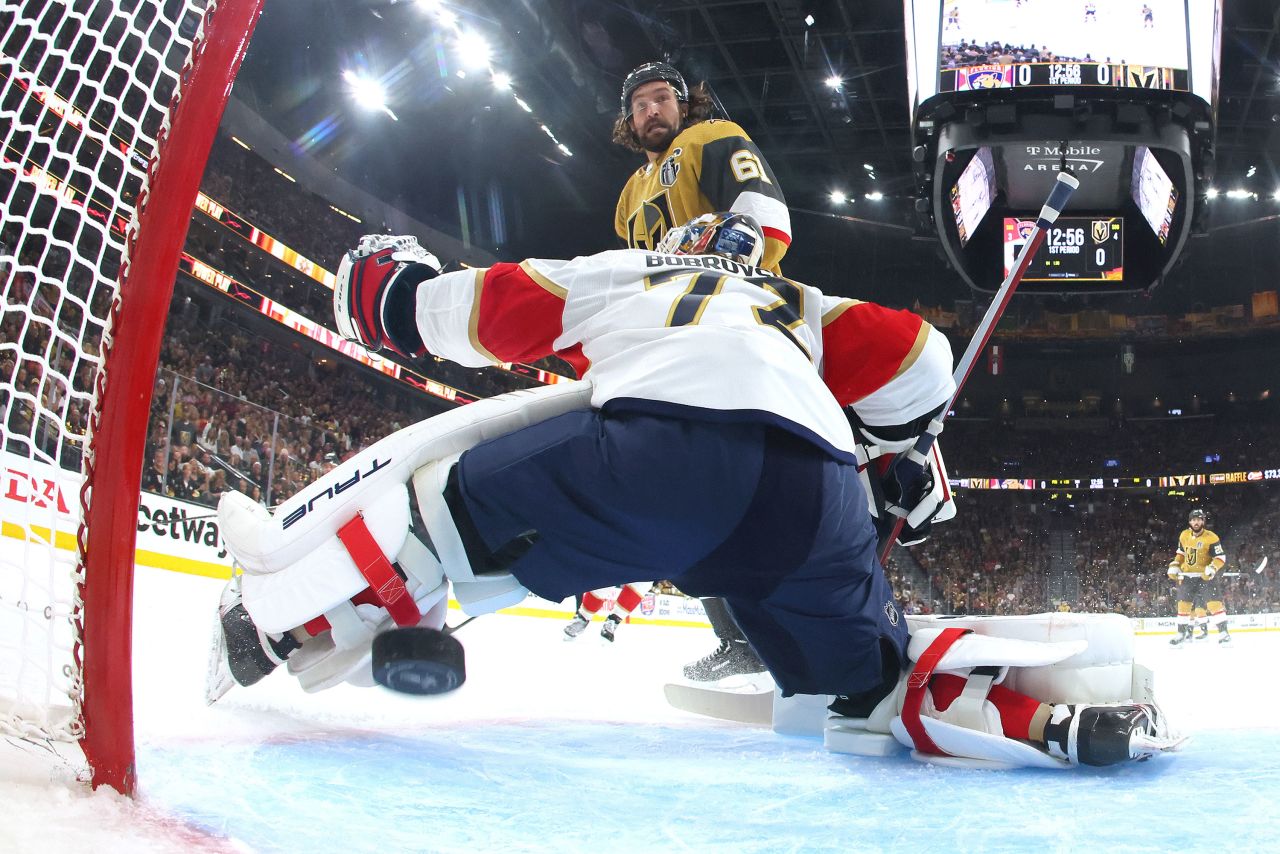 Vegas Golden Knights forward Mark Stone watches a puck pass Florida Panthers goaltender Sergei Bobrovsky during Game 2 of the NHL Stanley Cup Final on Monday, June 5. The Knights won the game to take a 2-0 series lead.
Bruce Bennett/Getty Images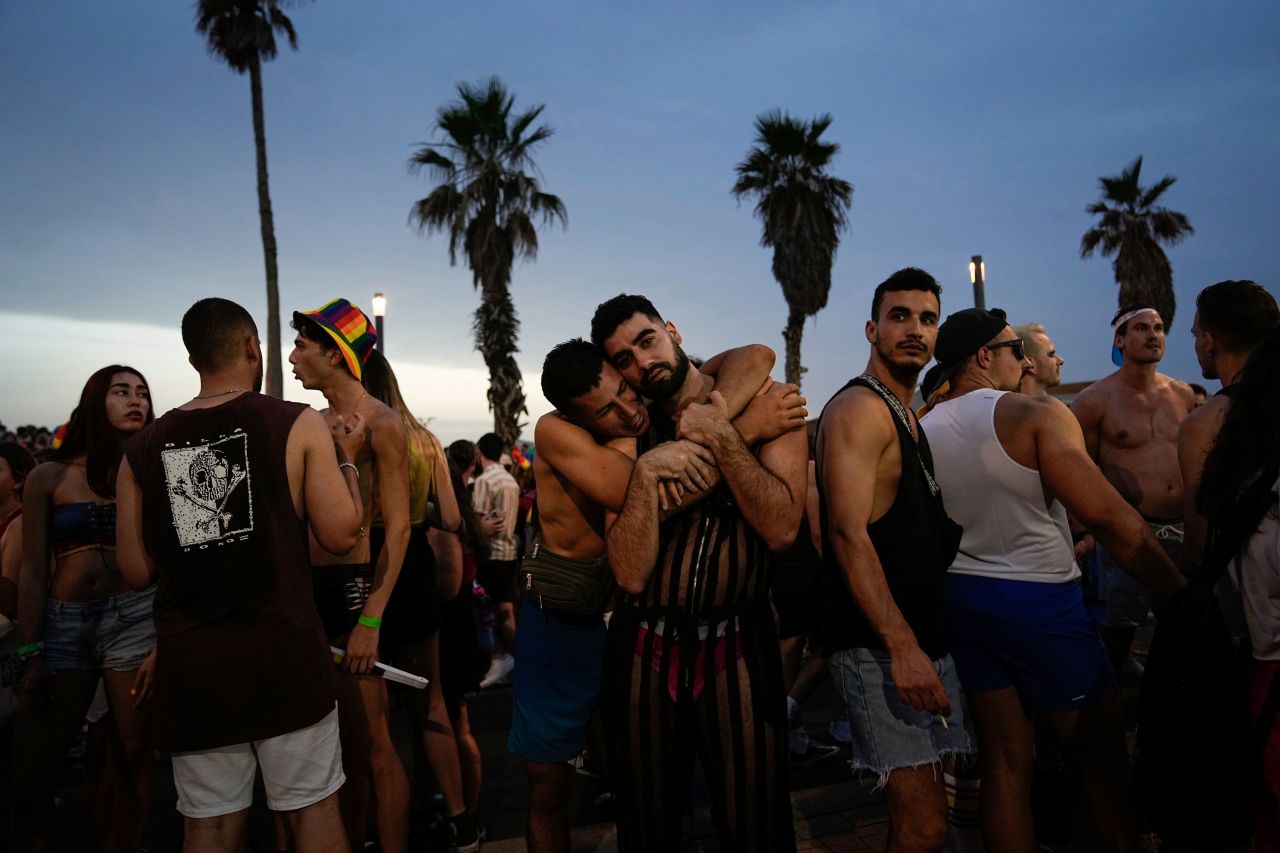 People participate in the annual Pride Parade in Tel Aviv, Israel, on Thursday, June 8.
Ohad Zwigenberg/AP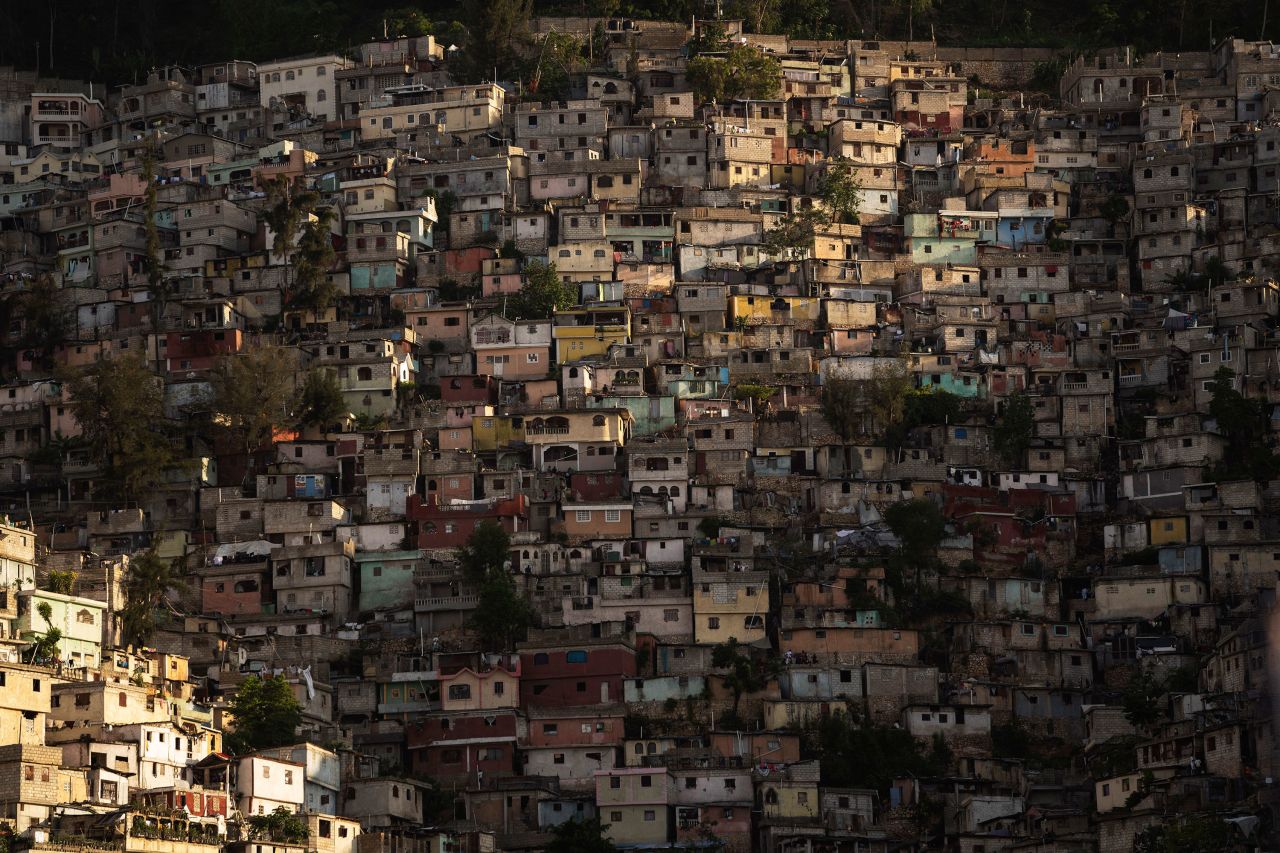 Houses blanket a hillside in Port-au-Prince, Haiti, on Sunday, June 4.
Ariana Cubillos/AP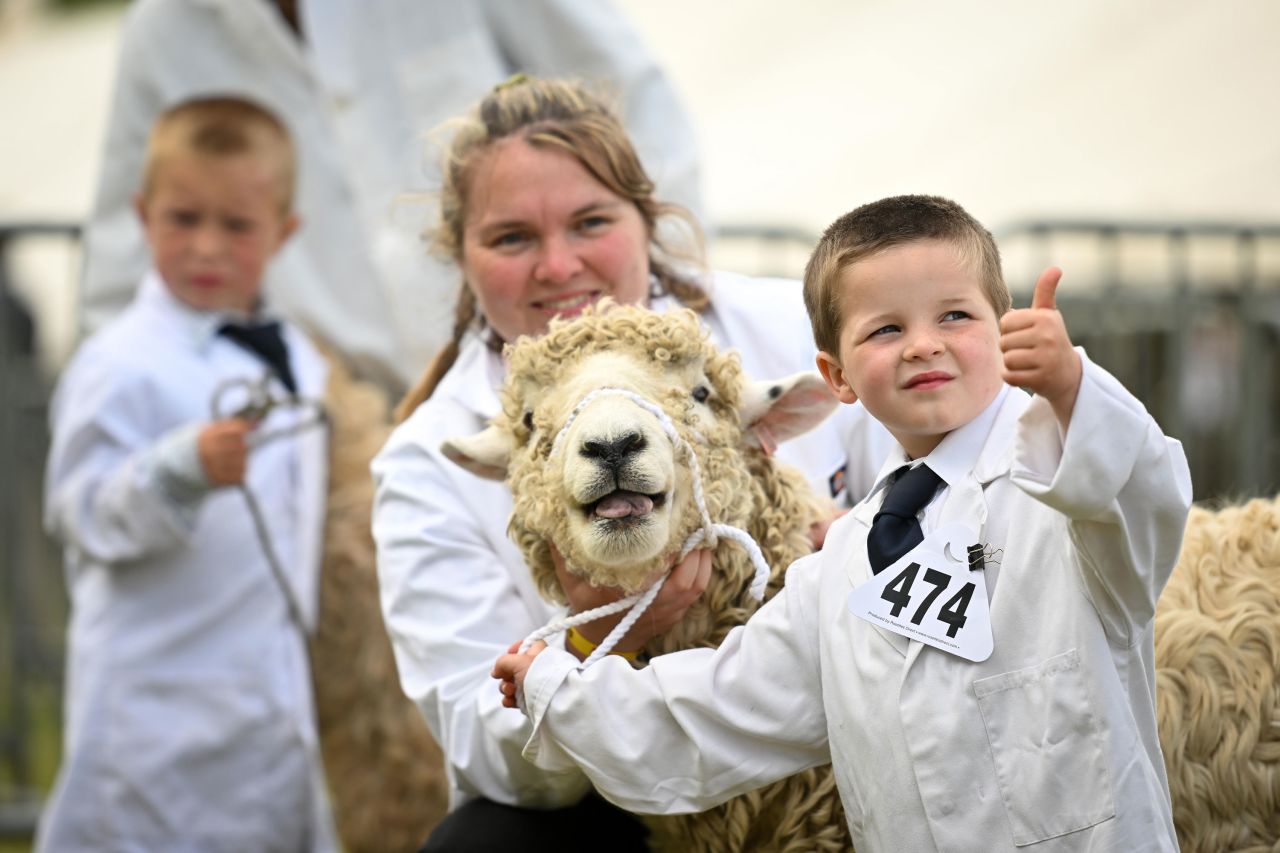 Rupert Uglow gives a thumbs-up to a fellow sheep exhibitor during judging at the Royal Bath and West Show, an agricultural show in Shepton Mallet, England, on Thursday, June 1. Rupert's sheep is a Devon and Cornwall Longwool.
Finnbarr Webster/Getty Images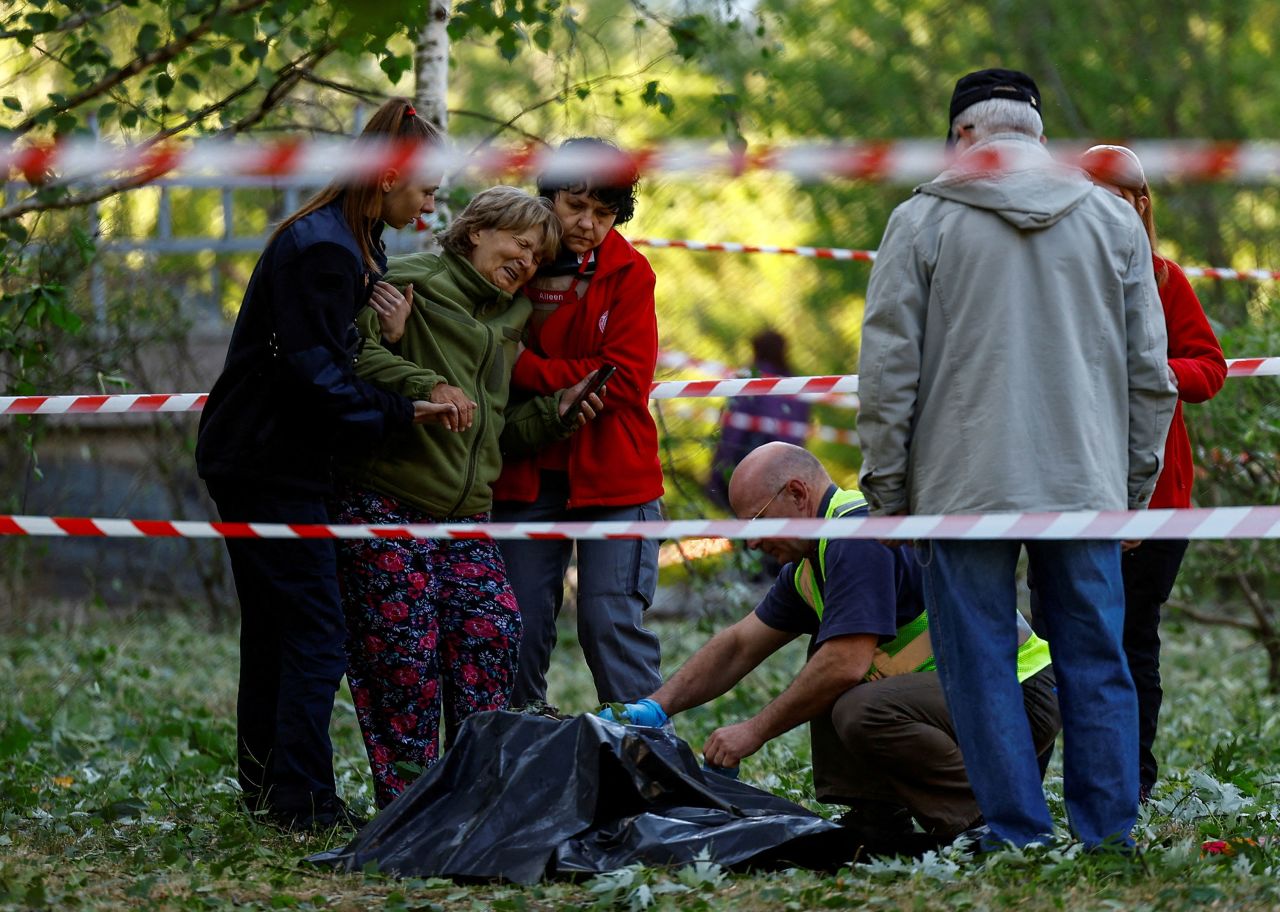 A woman in Kyiv, Ukraine, reacts as she looks at the body of her daughter who was killed during a Russian missile strike on Thursday, June 1. Three people, including a young girl, were killed in Kyiv while desperately trying to take cover in a closed bomb shelter.
Valentyn Ogirenko/Reuters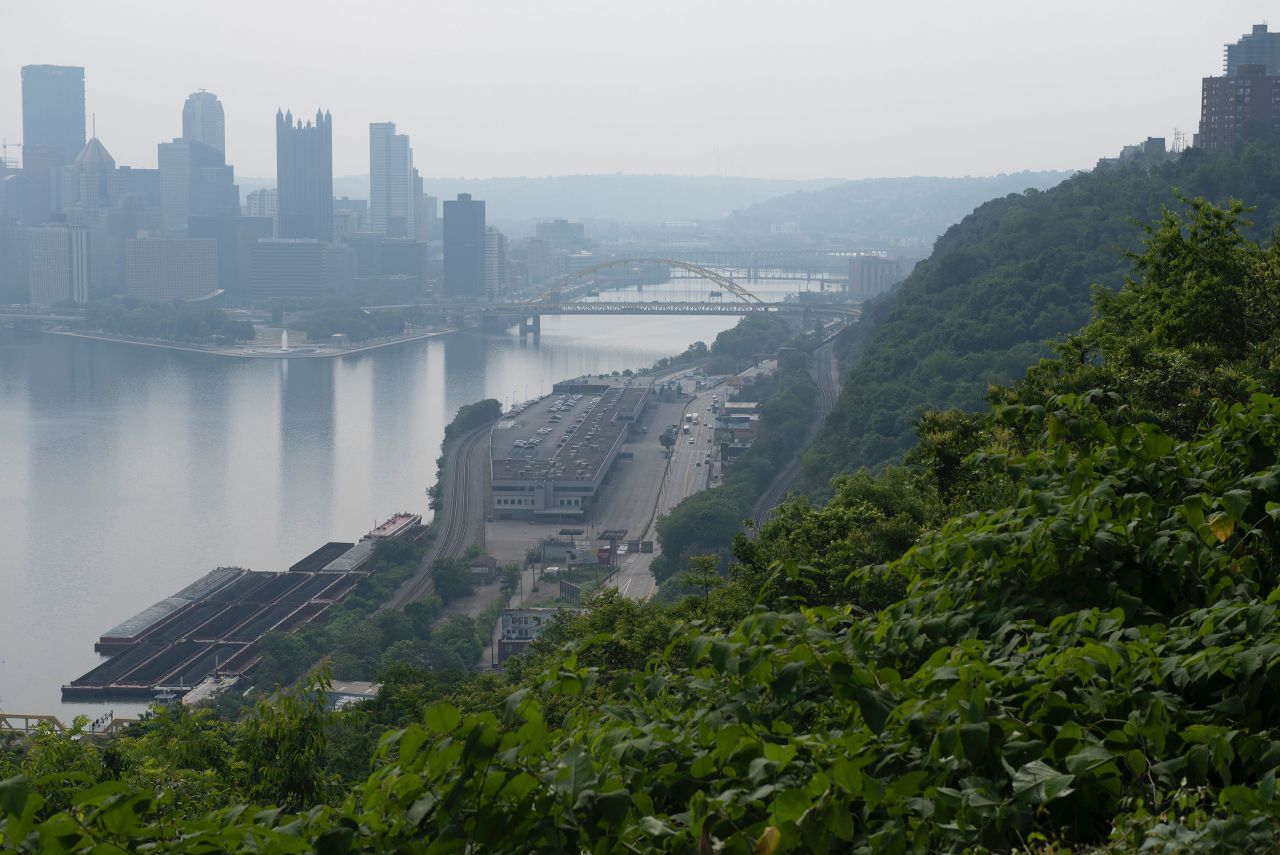 Smoke from Canadian wildfires obscures the visibility in Pittsburgh on Thursday, June 8.
Emmalee Reed/CNN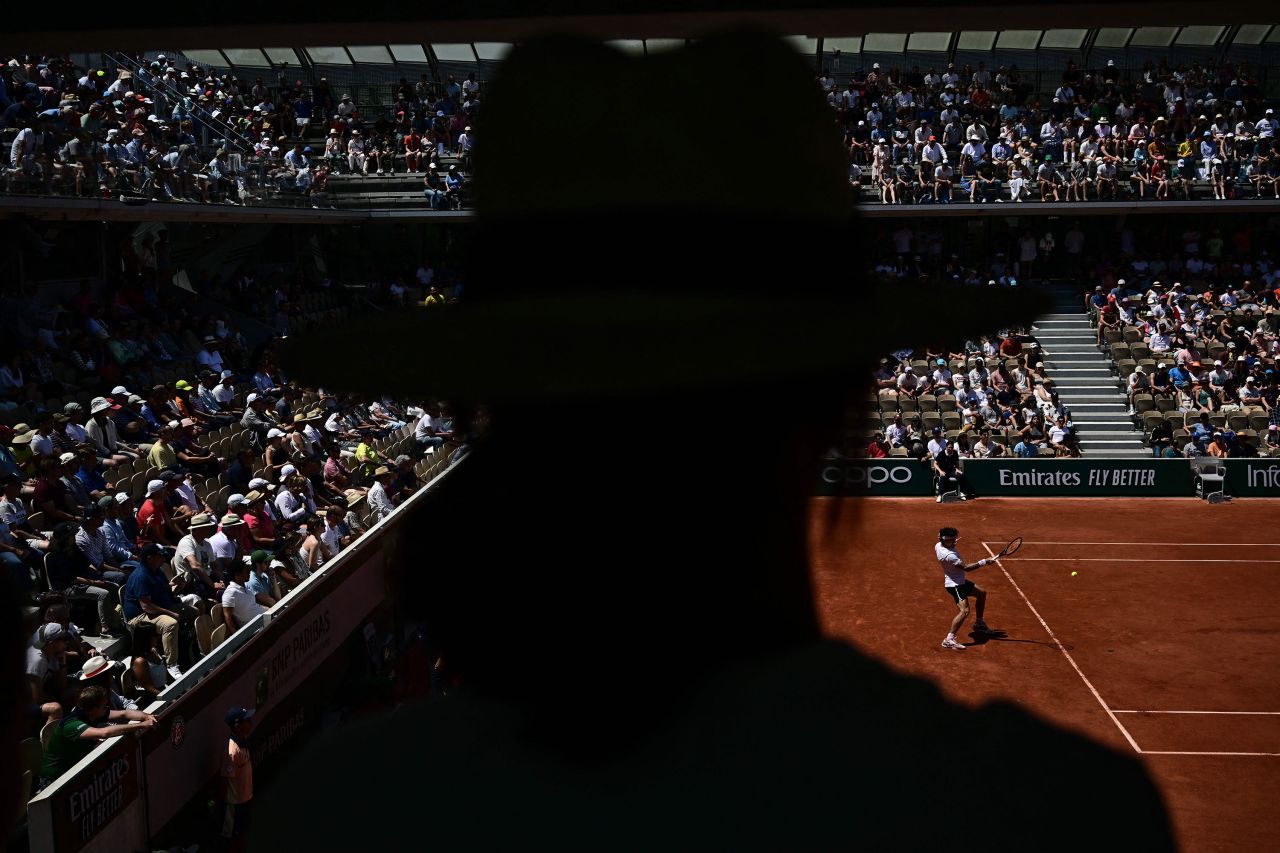 A tennis fan watches Thiago Seyboth Wild play a forehand during a French Open singles match in Paris on Saturday, June 3.
Julien de Rosa/AFP/Getty Images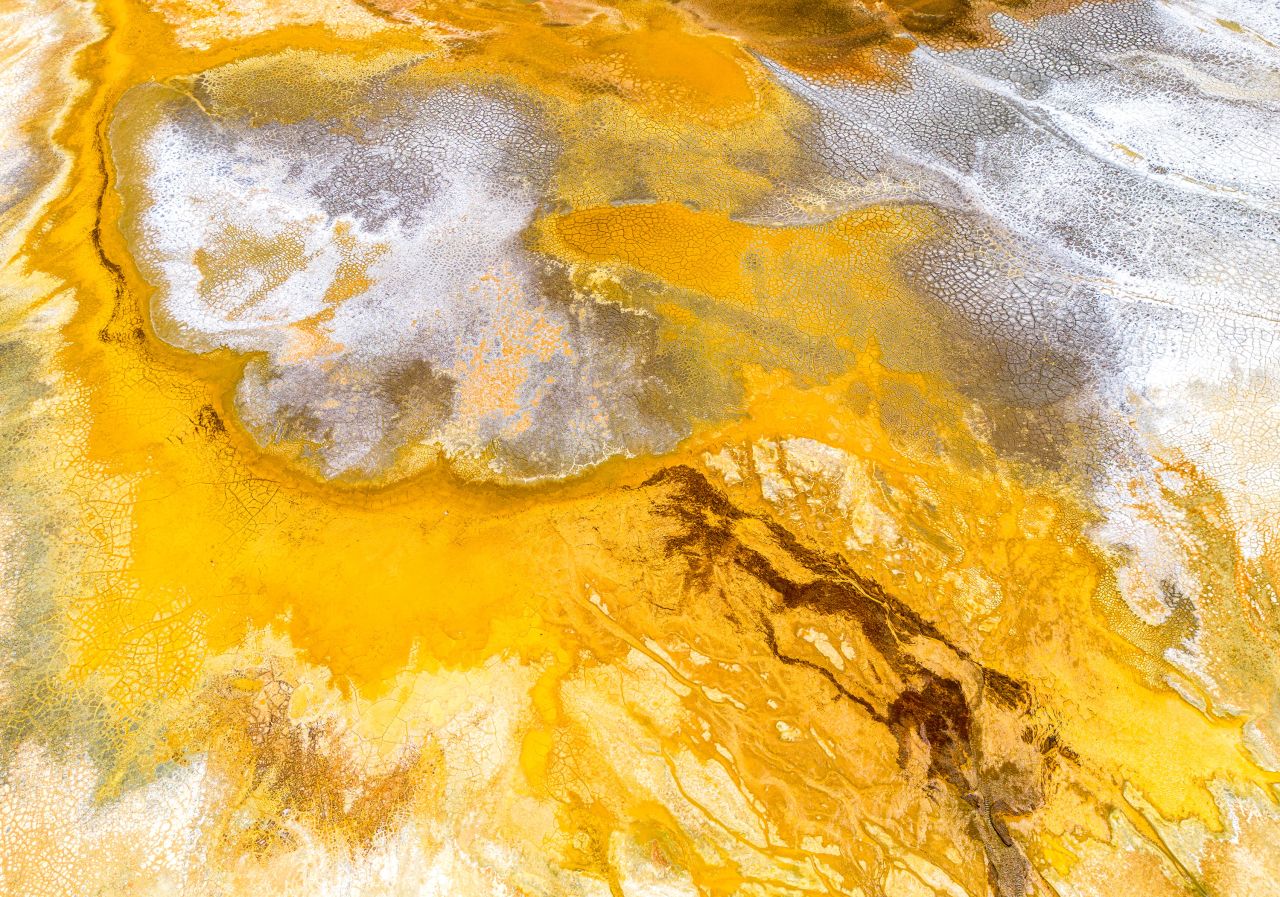 This aerial photo, taken on Tuesday, June 6, shows the Gossan reservoir in Minas de Ríotinto, Spain. The extremely acidic environment around Spain's Rio Tinto river has proven ideal for astrobiology research, including scientists who tested prototype drilling systems for future Mars exploration.
Octavio Passos/Getty Images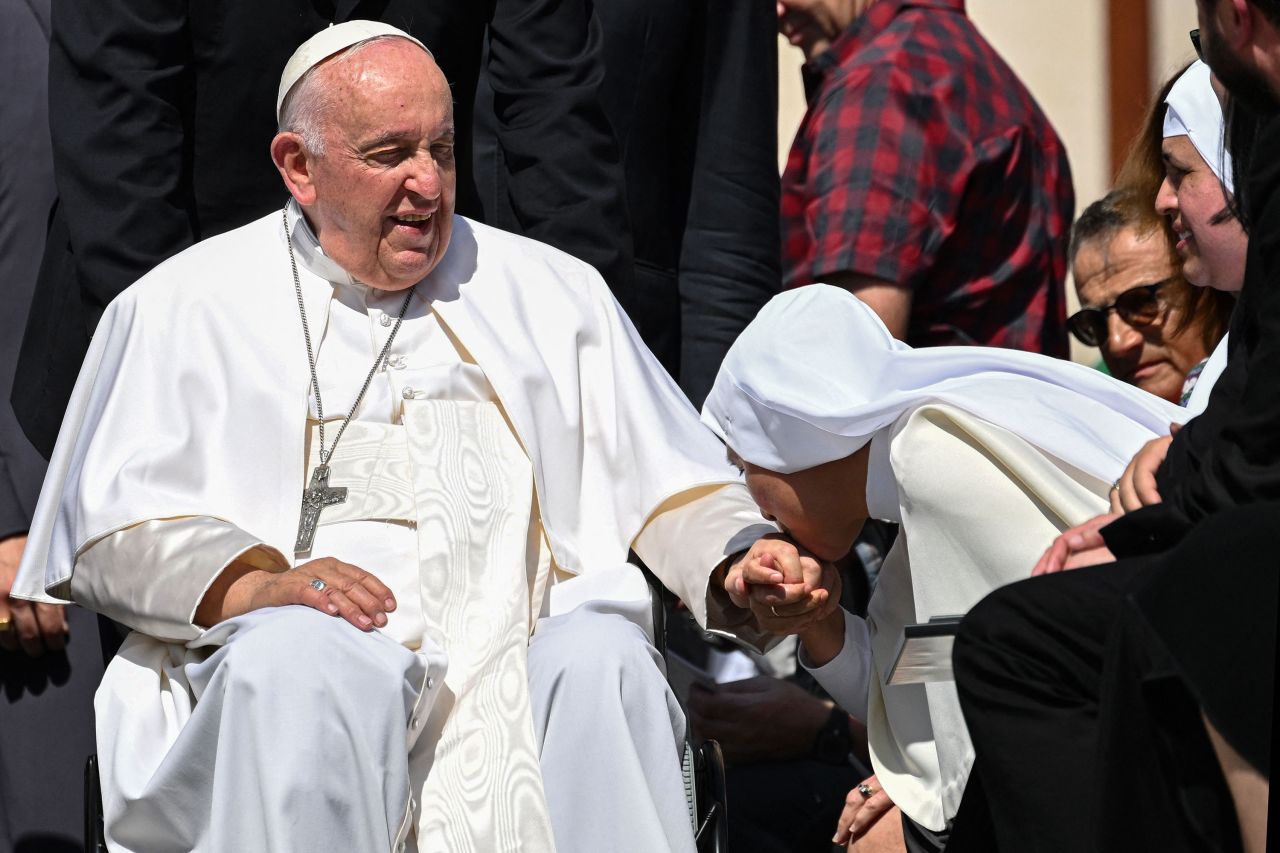 A nun kisses the hand of Pope Francis at the Vatican's St. Peter's Square on Wednesday, June 7. The Pope later had abdominal surgery to repair a hernia that the Vatican said was causing "recurrent, painful and worsening" symptoms.
Andreas Solaro/AFP/Getty Images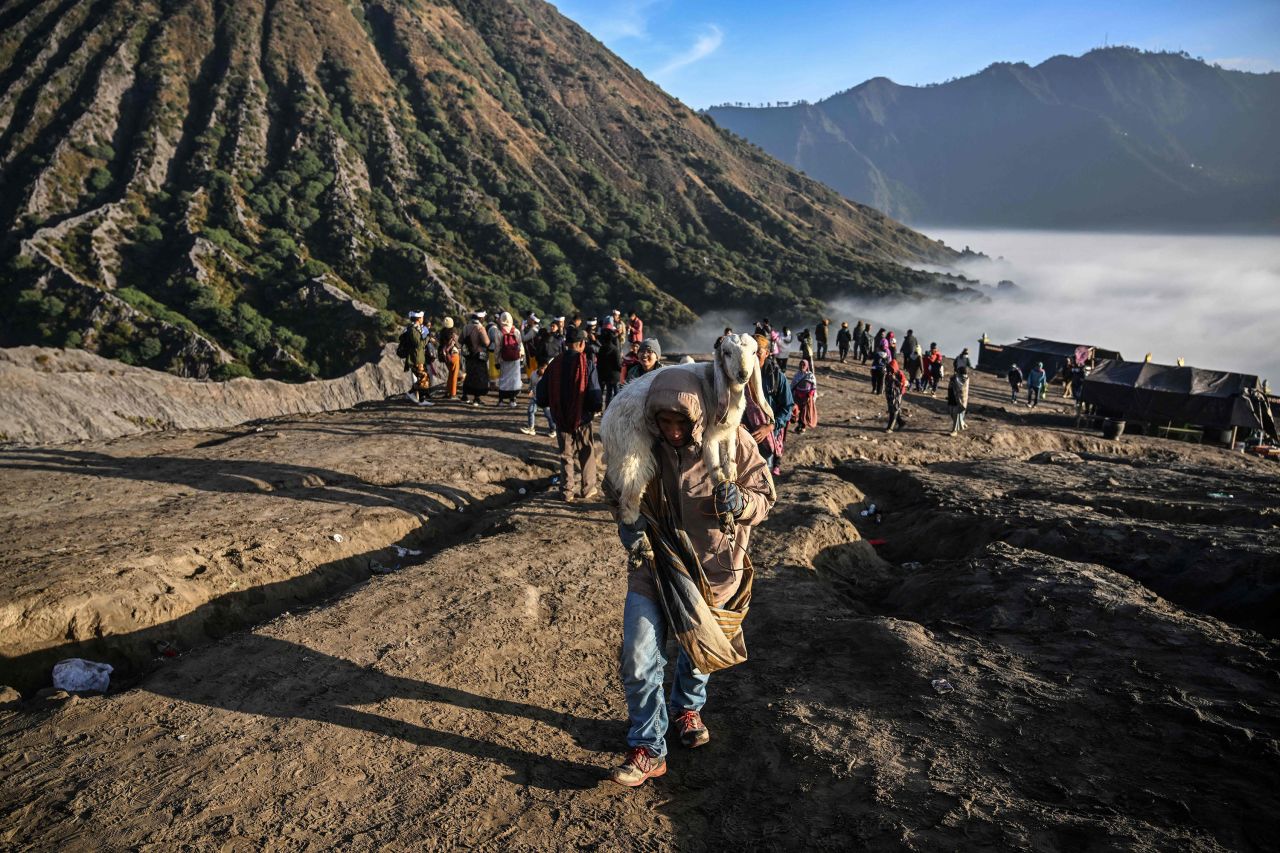 A man carries a goat for offering while walking at the active Mount Bromo volcano in Probolinggo, Indonesia, on Monday, June 5. It was part of the Yadnya Kasada Festival, the main festival of the Tenggerese people.
Juni Kriswanto/AFP/Getty Images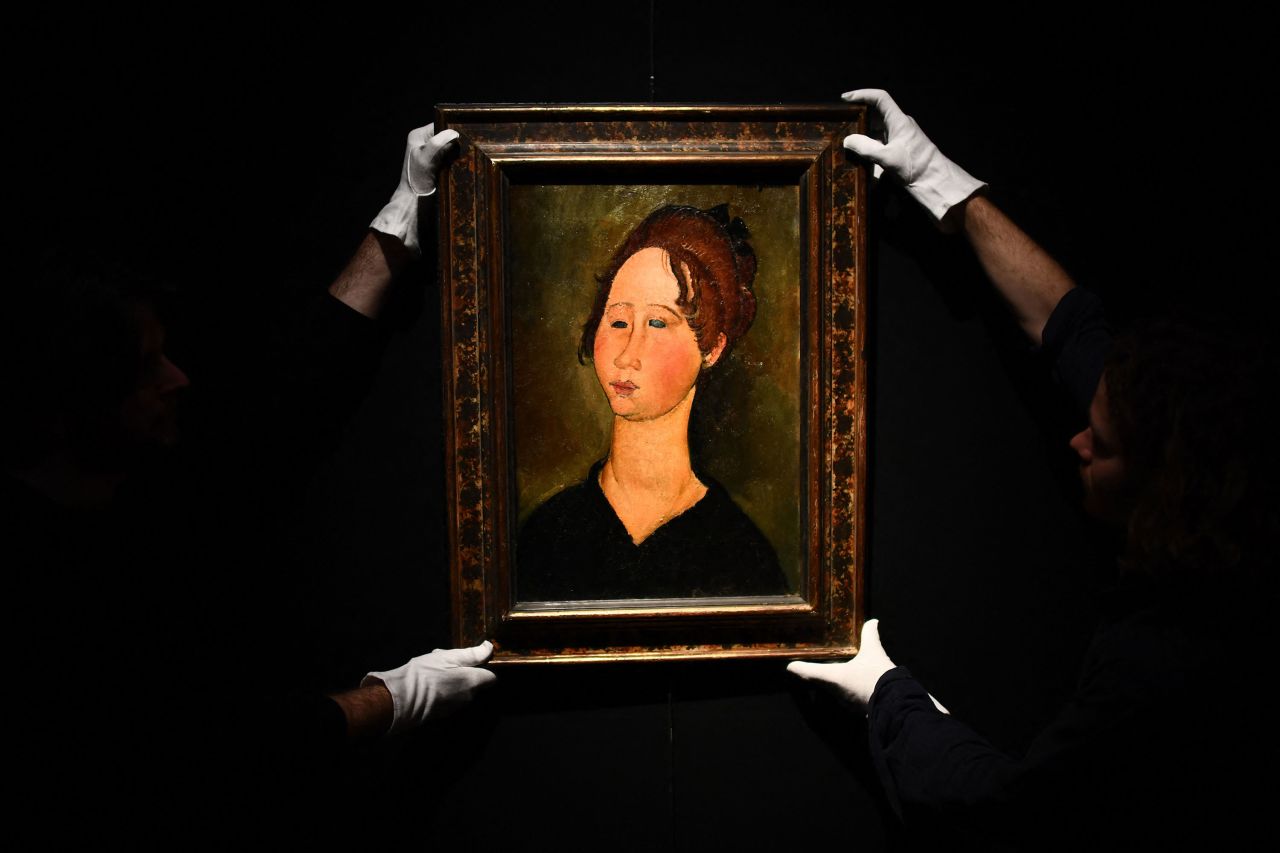 "La Bourguignonne," a 1918 oil painting by Amedeo Modigliani, is presented ahead of auction at the Hôtel Drouot in Paris on Friday, June 2.
Christophe Archambault/AFP/Getty Images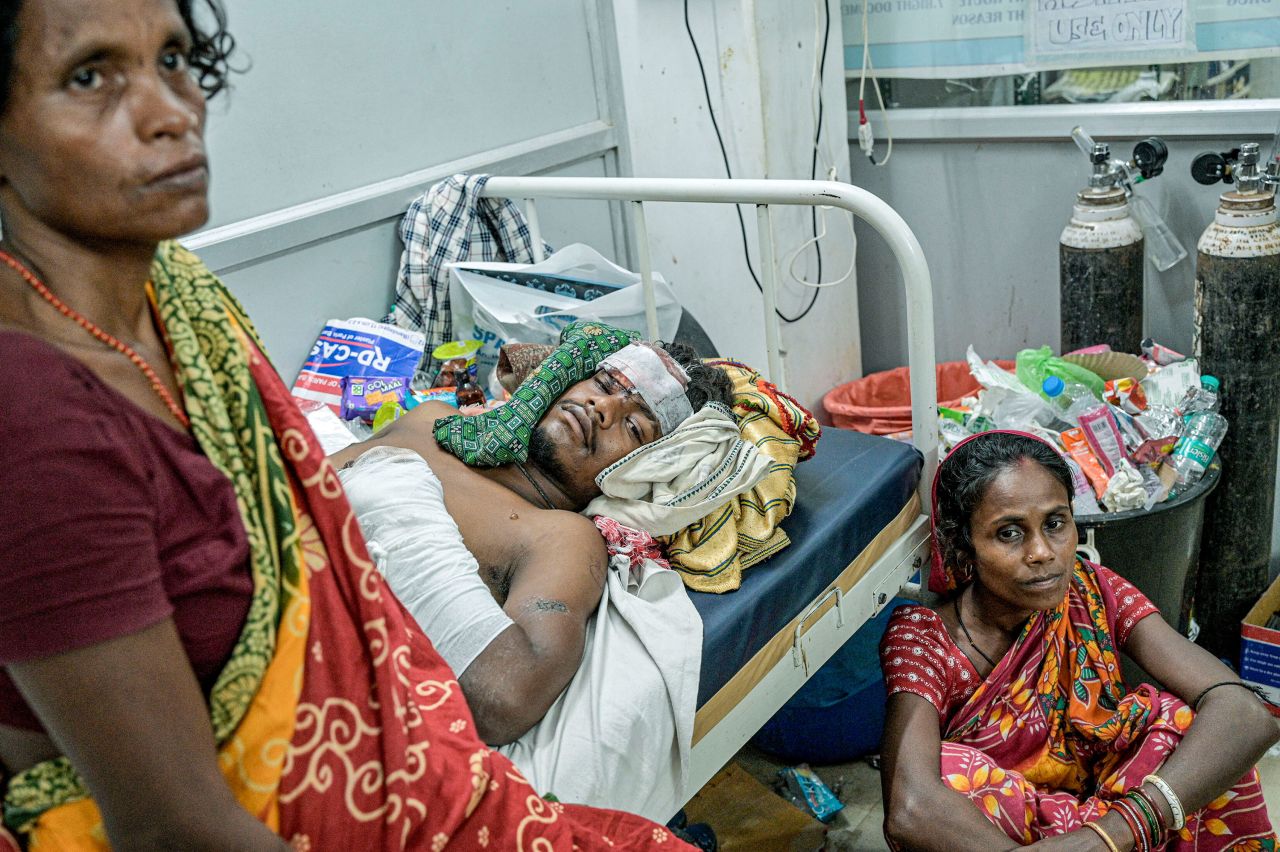 A man who was injured in a deadly train crash in India's Odisha state is joined by relatives as he recovers at a hospital on Saturday, June 3.
Atul Loke/The New York Times/Redux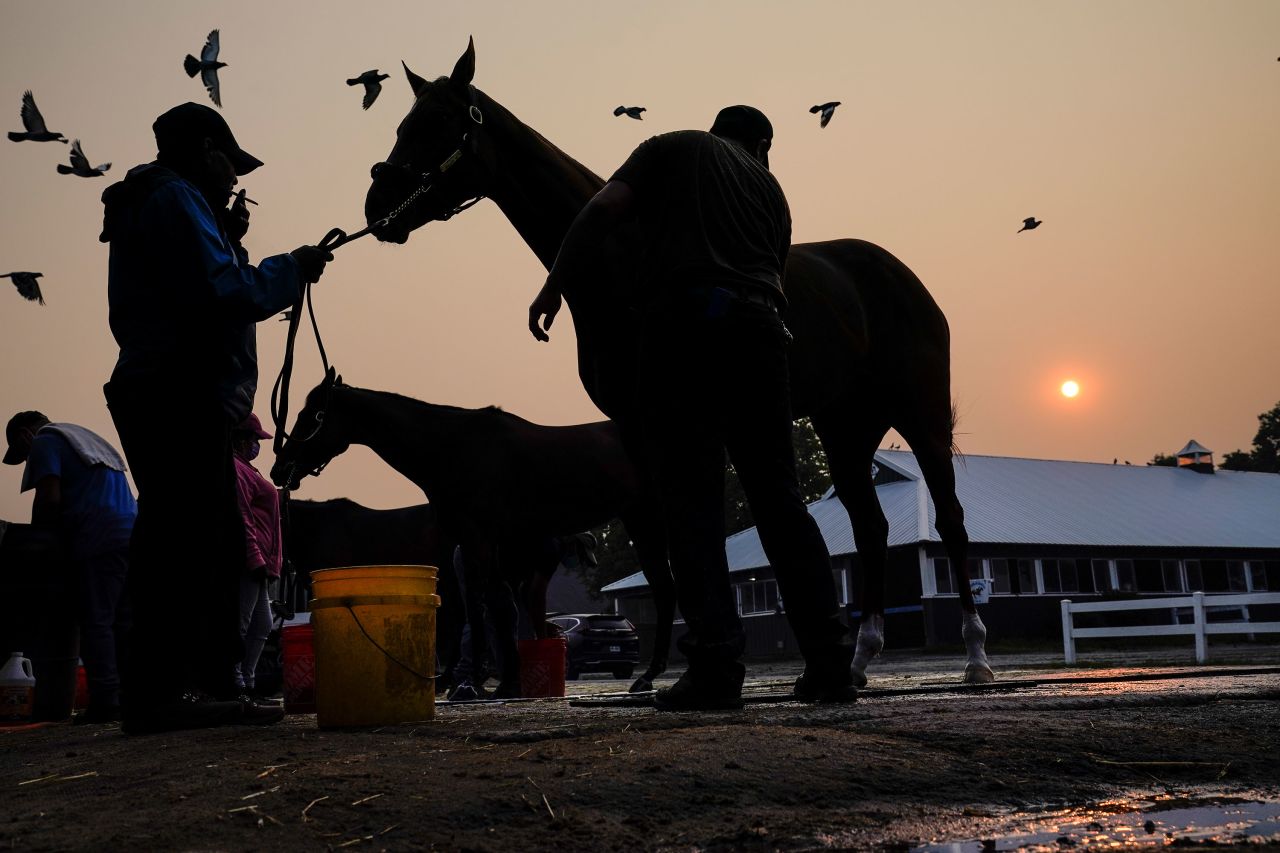 Horses are bathed at Belmont Park in Elmont, New York, on Thursday, June 8. The poor air quality in the region could affect the running of this weekend's Belmont Stakes.
John Minchillo/AP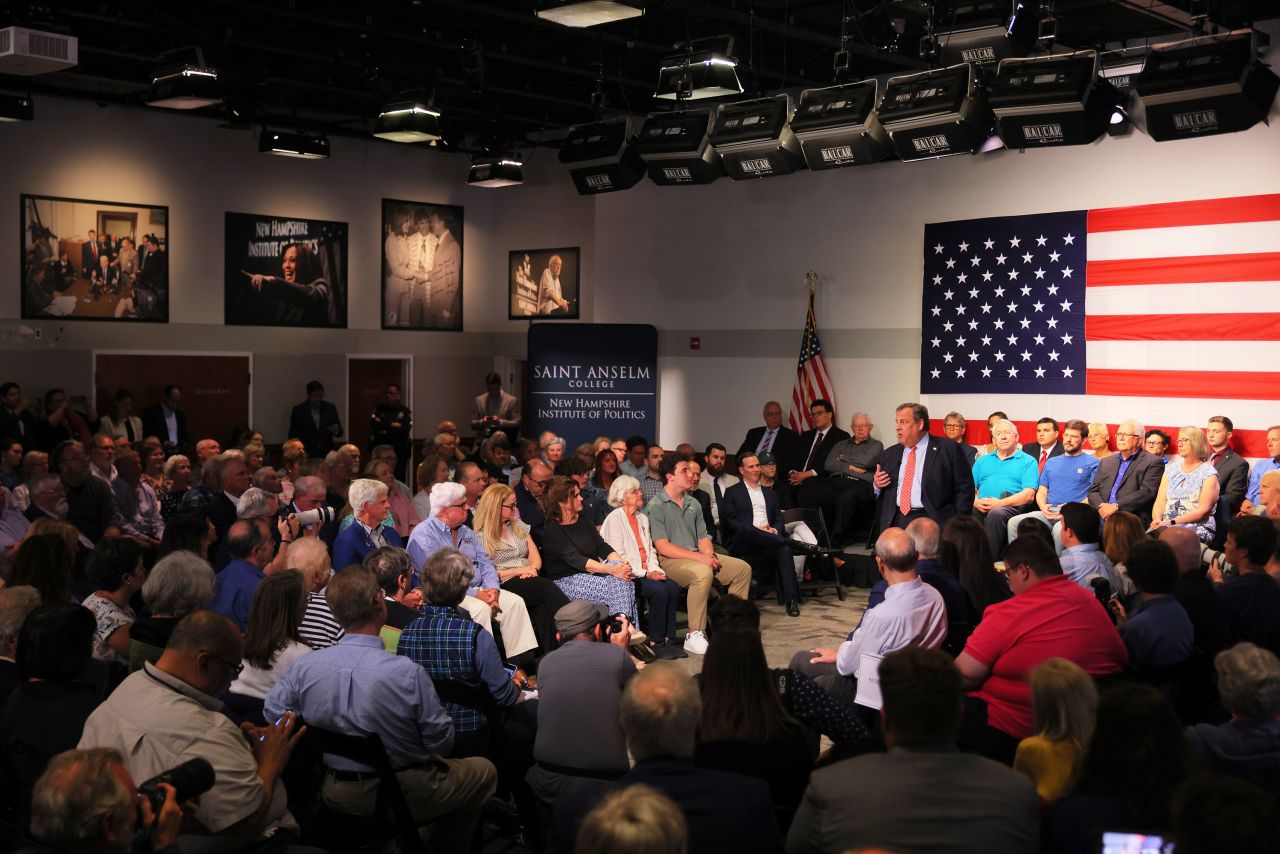 Former New Jersey Gov. Chris Christie announces his presidential bid as he speaks at a town hall event in Manchester, New Hampshire, on Tuesday, June 6. Christie, a Republican, also ran in 2016.
Michael M. Santiago/Getty Images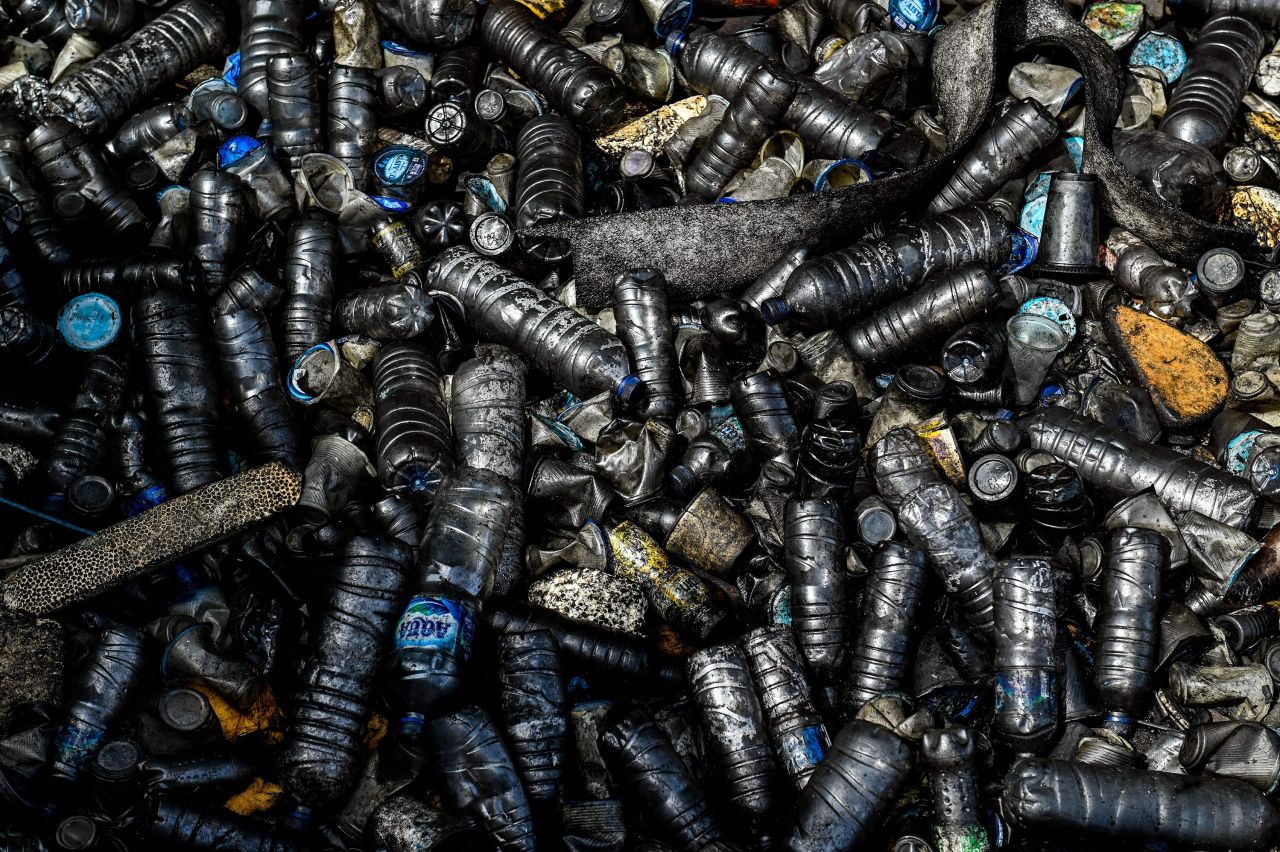 Oil-covered garbage and plastic waste sit on the water's surface at a port in Banda Aceh, Indonesia, on Monday, June 5.
Chaideer Mahyuddin/AFP/Getty Images
An Eastern bluebird returns to her nesting box with an insect for her chicks in Freeport, Maine, on Wednesday, June 7.
Robert F. Bukaty/AP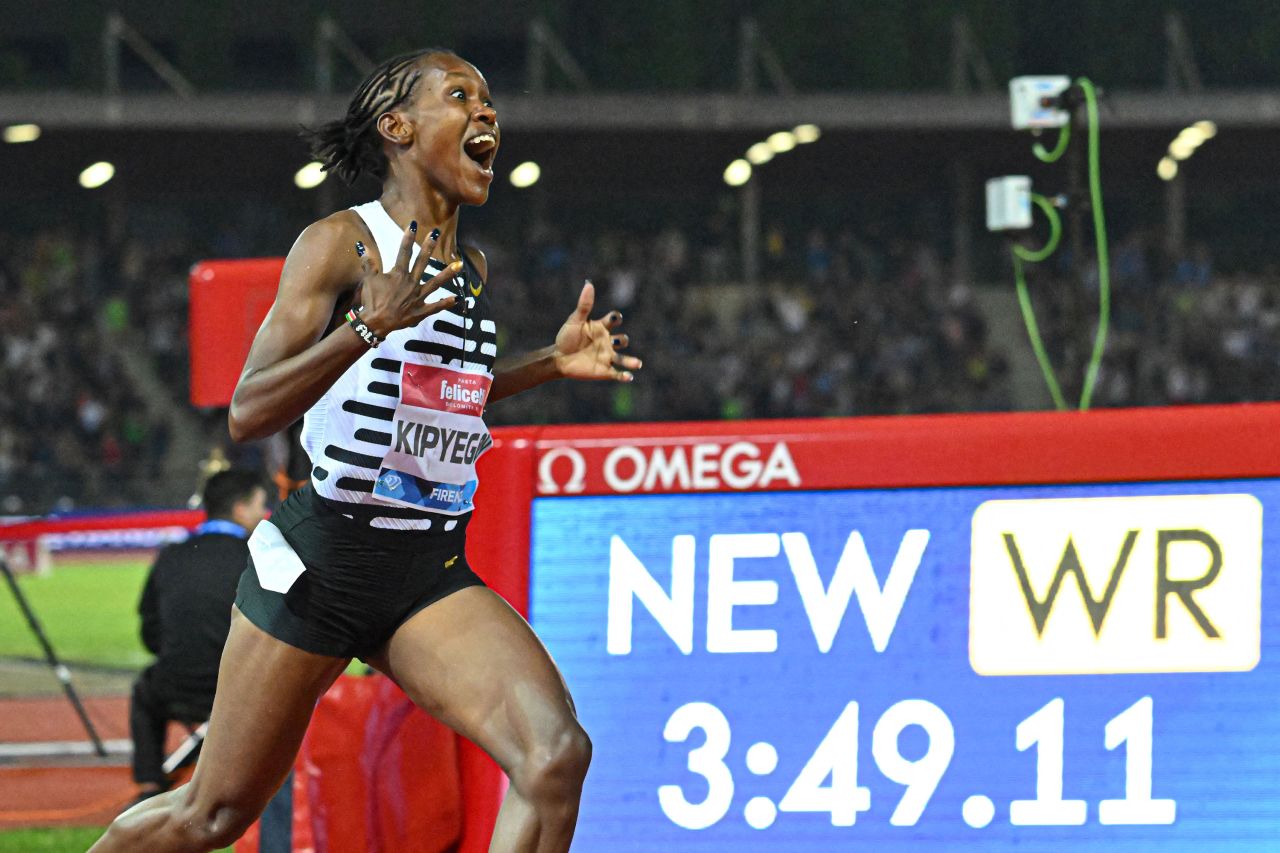 Kenya's Faith Kipyegon reacts as she wins the 1,500 meters and sets a new world record during a Diamond League event in Florence, Italy, on Friday, June 2.
Filippo Monteforte/AFP/Getty Images