Autumn in Canberra, and it's magnificent: dappled sunlight filtered through showers of leaves in blazing reds and oranges. It's more than just picturesque: it's glorious. We could be in Tuscany, or Central Park!
But we're not. We're in Canberra. And we know this because we are still driving through streets and suburbs named for dead white men, paeans to our colonial past. Barton, Deakin, Reid and more, all lasting reminders of the men who overwhelmed those already here to take control. The names lend a heavy vibe, a solemnity. And also, a sense of conquest.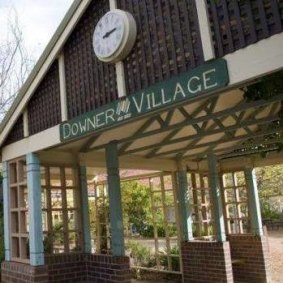 Canberra is a city that loves to trumpet its progressive values. Spend five minutes in the company of a Canberran and you will know exactly what percentage of the population voted yes in the marriage equality survey. It is a place of educated people who mostly consider themselves progressive. It's also a relatively young city, mostly built in the mid-century and beyond, when the suburbs swelled outwards. But, for all the Brutalist libraries and low-rise office blocks, there's the ever-present itch that the city's face doesn't match its credentials. The leaves on the trees might be colourful, but our suburbs are pale, male and stale, with names to match.
Downer, in the inner north, was named for Sir John Downer, one-time South Australia premier and grandfather of Alexander Downer. Sir John Downer, by some historical accounts, was considered culpable in the frontier wars of the early years of settlement. "An examination of the injustices and massacres of the frontier period reveals his name more frequently than any other Adelaide politician," wrote Tony Roberts in his 2009 essay "The brutal truth". This account and others posit that John Downer was complicit in frontier conflicts by failing to see the men responsible for various attacks be held accountable, despite his senior role.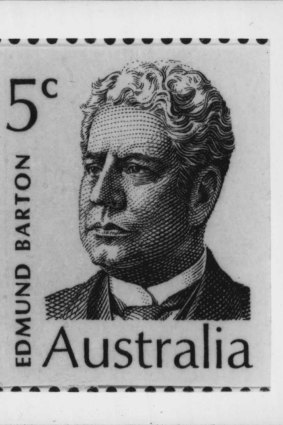 Barton, a short stumble from Parliament House, was named after Sir Edmund Barton, Australia's first colonial-era leader who recently emerged as a controversial figure with critics pointing out that his involvement in the racial practices of the times, including the precursor to the White Australia Policy, mean that his memory is now tinged with the uncomfortable proximity to racism. And even his own great-granddaughter agrees.
But the most tone-deaf is Calwell. Sir Arthur Calwell, immigration minister under Labor immediately post-WW2, was a renowned racist, most (in)famous for his 1947 statement in the House of Representatives when, while defending his policy of deporting wartime Asian refugees, he said, "two Wongs do not make a white". Forget dog-whistling, his comment was an egregious play to the racism at the heart of Australians at the time.
That's just some suburb names, I hear Canberrans cry. There are heaps named for Indigenous words or places. There are Aranda (named after the Arrente people), Jerrabomberra, Yarralumla, Kaleen, Waramanga, and others. It's a balancer of sorts – but not really, not when you drill down and take a closer look at some of the people the suburbs are named after.
Imagine what it's like for Indigenous Australians to wander through Downer, knowing what we now know of Sir Downer's role in the various conflicts of the time. Imagine how it feels for visiting diplomats, perhaps from Asia, to steer their way through Calwell, or for Canberra's own growing community of Asian migrants.