19 hr 29 min ago
McCarthy tells GOP conference he did not fail on debt deal in private meeting, sources say
From CNN's Melanie Zanona, Haley Talbot and Manu Raju
Speaker Kevin McCarthy told GOP members that he did not fail on the debt deal during a meeting behind closed doors on the debt limit agreement.
"If you think I failed you, I'm sorry. But if you think I failed, I think you're wrong," McCarthy said, according to a member in the meeting. 
The speaker appeared upbeat in the meeting, the member added. McCarthy kicked it off by telling members: "Let's have fun tonight?"
On his way into the meeting, McCarthy was asked by CNN what his message is to GOP members voting no, to which he quipped: "Vote yes."
McCarthy received applause and a standing ovation as he entered the room. 
Rep. Chip Roy stood up during the conference meeting and slammed the Sunday conference call as a "cheerleading" meeting, another GOP member who was there told CNN. Roy said they aren't actually getting anything in terms of energy reforms and complained that it's still $4 trillion, the member said, adding that Roy railed against the bill for three minutes in front of the conference.  
Another GOP member in attendance said McCarthy also told House Republicans he didn't want the Senate to jam them with a clean debt ceiling and that he wanted the House to be the leaders.
19 hr 29 min ago
Republican lawmaker disputes GOP messaging of debt limit deal
From CNN's Morgan Rimmer and Manu Raju 
Rep. Nancy Mace, who said she'd oppose the debt limit deal, told CNN Republican messaging is not "an honest display of what the bill does." 
"I read it multiple times. And I'm disappointed with the way that it's been messaged, because I don't think it's been an honest display of what the bill does," Mace said.
"It doesn't cut spending, does very little for the deficit and really, it's D.C. math for two years," Mace said. "And the CBO score just came out, come to find out we're also expanding government benefits, government welfare as well on this bill." 
Mace added that she "won't be supporting it."
"It doesn't cut spending in the way that we should," she said.
19 hr 50 min ago
Debt limit deal would reduce budget deficits by $1.5 trillion, Congressional Budget Office projects
From CNN's Kristin Wilson and Tami Luhby
The Congressional Budget Office told House Speaker Kevin McCarthy in a letter Tuesday night that the debt ceiling bill negotiated between House GOP leadership and the White House would reduce budget deficits by $1.5 trillion over the next 10 years. 
If the bill is enacted, the agency wrote that "mandatory spending would, on net, decrease by $10 billion, and revenues would, on net, decrease by $2 billion over the 2023–2033 period."
"As a consequence, interest on the public debt would decline by $188 billion," the letter read.
Discretionary spending would also be reduced by a projected $1.3 trillion over the 2024-2033 period.
But in a troubling sign for McCarthy, the CBO also warned that changes to work requirement provisions in the food stamps program "would increase federal spending by about $2.1 billion over the 2023–2033 period."
The bill would increase the upper age limit of the existing work requirement through 54, but veterans, homeless Americans and former foster youth of all ages would be exempt. Combined, these provisions would increase the number of people receiving benefits by about 78,000 people in an average month during the 2025 to 2030 period, when they were fully in effect, according to the agency.
GOP members had insisted on broadening work requirements for those in the Supplemental Nutrition Assistance Program, or SNAP, as food stamps are formally known.
The bill would also make changes to the work requirements in the Temporary Assistance for Needy Families program, which the CBO estimates would reduce direct spending by $5 million over the decade.
The CBO told McCarthy that rescinding the funding for the Internal Revenue Service would "result in fewer enforcement actions over the next decade and in a reduction in revenue collections."
The CBO estimates that those changes would account for a $1.4 billion decrease in spending outlays, but a larger $2.3 billion decrease in revenues, and an increase in the deficit by an additional $900 million.
19 hr 58 min ago
House Rules Committee advances debt ceiling bill
From CNN's Kristin Wilson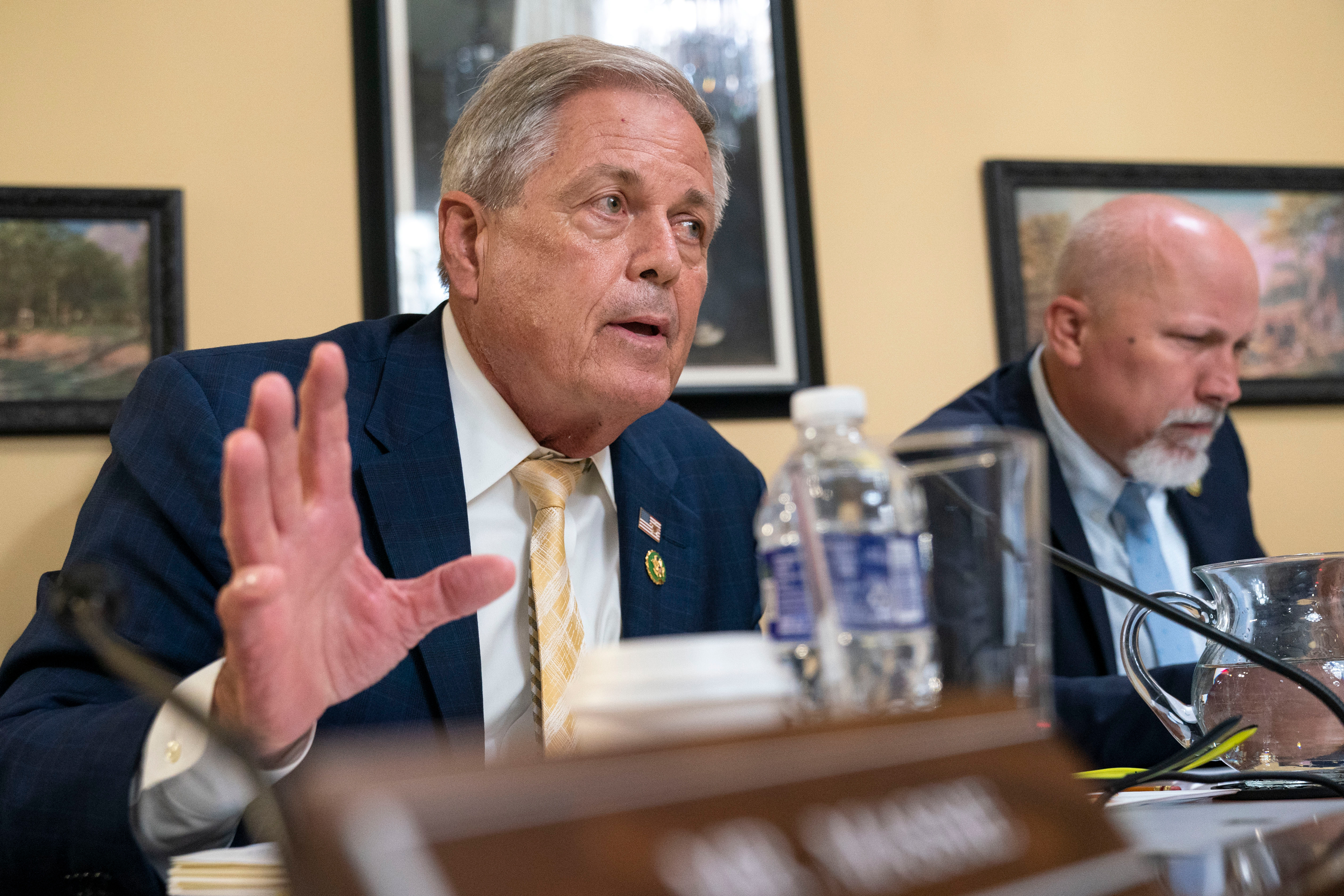 The House Rules Committee voted 7-6 to advance the debt ceiling bill to the floor.
As the CNN Hill Team has reported over the day, Republican Rep. Ralph Norman and Rep. Chip Roy voted against the measure. 
The bill will come to floor Wednesday for debate and a final passage vote.
21 hr 20 min ago
House Democrats sound off on White House's concessions in debt limit deal
From CNN's Morgan Rimmer and Manu Raju
House Democrats are sounding off over the concessions the White House made to Republicans in the debt limit deal. 
"I'm still undecided. I mean, I'm angry that we are being held hostage and we are continuing to be held hostage because we do not have a choice," Rep. Debbie Dingell told CNN's Manu Raju. "I think to a Democrat, none of us believe that we can default the debt ceiling." 
Rep. Jared Huffman said, "As much as I believe from a budgetary perspective, Republicans really didn't accomplish much in this deal, we did make other concessions to them that are really tough to swallow,"
"I haven't yet decided how I'm going to vote, but I will tell you, I don't feel good about it," he added.
Both were particularly concerned with the environmental policy changes, including measures in the National Environmental Policy Act.
Dingell's late husband, Rep. John Dingell, was one of the authors of the law, which requires environmental review process for certain projects. The debt ceiling bill would streamline that process, causing concerns among many Democrats that it could harm the environment. 
"It is my husband's legacy, and why I'm so angry. I mean, I also care about it, in my communities," she said. 
Huffman called the move "mean," saying that "it's a step backward on climate and environmental policy. And I'm not thrilled about that."
He also criticized Sen. Joe Manchin for pushing for the Mountain Valley Pipeline to be included in the deal. The agreement contains a surprising call to speed up the creation of the stalled natural gas pipeline.
"The Manchin piece is especially hard to swallow," he said. "This is the equivalent of building dozens of coal fired power plants at a time, when we really should be confronting the climate crisis in a more serious way."
20 hr 12 min ago
Sen. Rand Paul says he will not block vote on debt ceiling bill if he gets a vote on his amendment
From CNN's Nicky Robertson
Sen. Rand Paul, a conservative Republican from Kentucky, said he will not stop the debt ceiling bill from being expedited in the Senate if he is allowed a vote on his proposed amendment.
"My opinion is that we should demand votes on amendments, and if we get the votes on amendments, the exchange would be that we allow them to speed up time," Paul said. 
One Senator alone has the power to hold up a bill on the Senate floor if they chose to do so.
Paul acknowledged that he does not think he would get 50 votes on his amendment.
"I don't think there are 50 votes. I think about half of the Republican caucus will support mine. No Democrats will support it. But the American people need to know that's where we are," Paul said.  
Sen. Mike Lee said "we'll see" when asked by CNN's Manu Raju about whether he would hold up a time agreement. Last week Lee said he intended to "use every procedural tool at my disposal to impede a debt-ceiling deal that doesn't contain substantial spending and budgetary reforms."
21 hr 44 min ago
Senate Democrats have mixed reactions to debt limit deal
From CNN's Lauren Fox, Manu Raju and Nicky Robertson
Some Senate Democrats are not enthusiastic about the debt ceiling agreement, while multiple say they are still reviewing the bill and others have not yet decided if they will support it ahead of the June 5 deadline.
Sen. Richard Blumenthal said he is "far from ecstatic about some of the provisions," and is still in the process of looking at it. He did say the agreement "seems like a reasonable and constructive way to avoid the catastrophe of default."
Sen. Ben Cardin told reporters he is specifically concerned about spending numbers and recissions for the Small Business Administration, as he is the chairman of the Senate Committee on Small Business and Entrepreneurship. "The bottom line is I really want to understand what is in here before reaching a decision," he said.
Sen. Elizabeth Warren said she still has concerns and continues to read. When asked if she has talked to the White House about her concerns, she said she has told "everyone." 
Sen. Chris Murphy said he will speak to the White House tomorrow about some remaining questions he has about the deal, and said that "details have been a little hard to come by." 
Sen. Bernie Sanders would not say whether he intends to support the bill. "You'll see," he told CNN. 
Sen. Sherrod Brown said he does not know yet if he'll support the bill. "There's many priorities I have this didn't address," he said. "We just hope we beat back and think we beat back most of those efforts."
Sen. Chris Van Hollen also said he has not made a final decision on the bill, but that the "framework looks good."  
Sen. Chris Coons, a key ally of President Joe Biden, seemed more positive. He told CNN that he thinks the bill will have the support of the Democratic conference. 
Sen. Debbie Stabenow, who is not seeking re-election, said she supports the bill.
21 hr 15 min ago
Some House and Senate Republicans are unhappy with parts of the debt limit deal
From CNN's Manu Raju and Melanie Zanona
Rep. Matt Gaetz, who is opposing the bipartisan debt ceiling deal, said Republicans would try to oust Kevin McCarthy as speaker if a majority of the House GOP conference does not back the bill. 
"If a majority of Republicans are against a piece of legislation and you use Democrats to pass it, that would immediately be a black letter violation of the deal we had with McCarthy to allow his ascent to the speakership, and would likely trigger an immediate motion to vacate," Gaetz said on Newsmax. "I think Speaker McCarthy knows that. That's why he is working hard to make sure he gets 120; 150; 160 votes." 
He told CNN he has "not been involved in any discussion about ousting McCarthy from the speakership" and added that he believes it's unlikely that it will happen.
"I don't see Speaker McCarthy ever bringing any legislation to the floor that does not have a majority of the majority," Gaetz said. "He made that commitment in the speaker contest. There's no misunderstanding about that."
Remember: McCarthy, however, has repeatedly expressed confidence that a majority of House Republicans will back the bill. On Tuesday, one of the key debt limit negotiators said he too is confident about House Republicans' support for the bill, despite pushback from conservatives. 
Sen. Marco Rubio, the top Republican on Senate Intelligence, is among voices criticizing components of the deal. He told CNN that the "defense number is a problem for me" in the debt limit bill, and that he's "torn a little bit about it."
And Sen. Roger Wicker, the ranking Republican on Senate Armed Services, told CNN "I'm struggling" with the bill because of the Pentagon funding levels agreed to by McCarthy and Biden.
"In terms of purchasing power, it's a substantial cut," he said.
Republicans say the Pentagon's budget will suffer because the agreed-upon levels don't keep up with inflation.
23 hr 32 min ago
Senate minority whip confident there will be at least 9 GOP votes for debt limit bill once it gets to chamber
From CNN's Lauren Fox and Nicky Robertson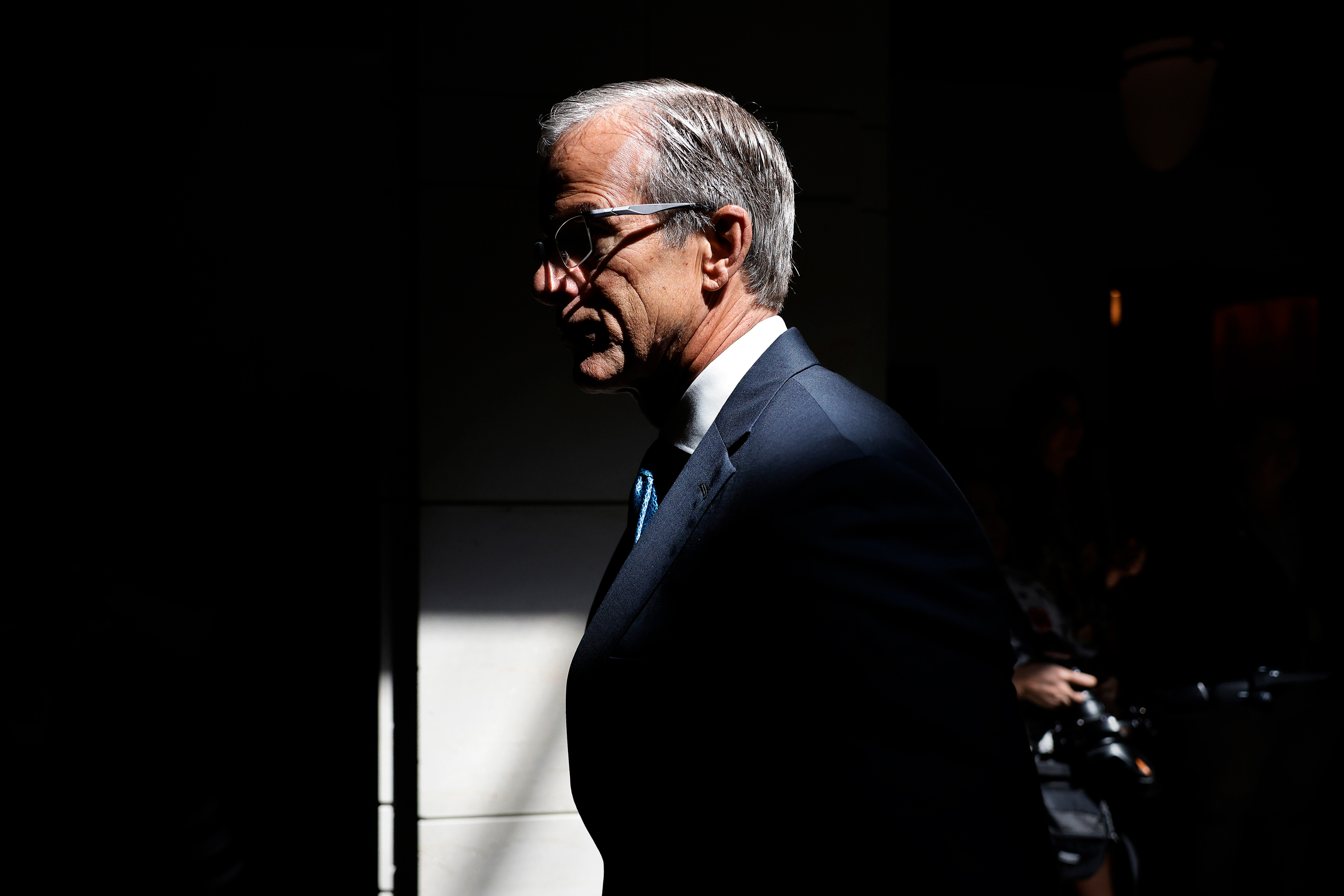 Senate Minority Whip John Thune said he is confident there will be at least nine Republican senators who support the debt ceiling bill once it comes to the chamber.
This will likely pave the way for the eventual passage of the bill if Senate Democrats are unified.
"None of these are perfect. We all know that. Members are concerned about the defense number, but you have to weigh it in the context of everything that was achieved and yes, it certainly wasn't a perfect deal from our vantage point, but I think the wins certainly are significant," Thune said. 
The big question now is how long it is going to take to pass it.  
"If we receive it tomorrow night then it is just a question of figuring out what the appetite is for amendments and kind of how our guys want to proceed," Thune said. 
Remember: The timeframe to get the bill passed through both chambers of Congress and signed into law is extremely tight. Lawmakers are racing the clock to avert a catastrophic default ahead of June 5, the day the Treasury Department has said it will no longer be able to pay all of the nation's obligations in full and on time.
The powerful House Rules Committee must vote to adopt the rule, a hurdle that must be cleared before the bill can come to the House floor for a final vote. If the bill passes in the full House, it would then head to the Senate for approval.
Procedurally, there are a number of ways that members could muck up the works, but Thune said leadership is still accessing "the mood of the conference" and will have a better sense of how long this will take in the upcoming days. 
With a time agreement, the Senate could move rapidly to pass the debt ceiling bill.
Without one, the regular Senate process would slip beyond the June 5 deadline. There is optimism they could find a way forward, but Thune was clear it could take some time to sort out over the next few days. 
GOP Sen. John Cornyn said he thought it was more likely than not that lawmakers would work the weekend. 
Cornyn wouldn't commit to backing the bill saying he wanted to see what comes out of the House, but he was effusive in his praise for McCarthy saying it was a "heroic" effort at a compromise.
He downplayed the conservative pushback against the bill from the House Freedom Caucus. 
"The very definition of a compromise means there is going to be some people dissatisfied. You can always say 'you could have done better,'" Cornyn said. "I'm waiting to see what the sausage looks like when it comes out of the House."
Cornyn said he was also concerned about the defense number.