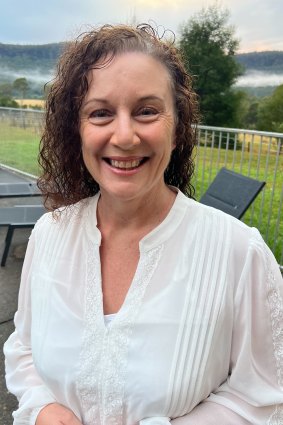 "They're just by the grace of government," Blewer said. "But in saying that, cases are so few and far between … and they're in different jurisdictions, so what Lindy Chamberlain was awarded might be very different to what someone might be awarded today."
Lindy and Michael Chamberlain, who were wrongfully convicted of murdering their daughter, Azaria, and being an accessory to murder, respectively, received an ex gratia payment of $1.3 million in 1992. Lindy Chamberlain spent three years in prison before she was pardoned after a royal commission.
Their former solicitor, Stuart Tipple, said the government should have a system for compensation that includes guidelines for eligibility and a framework for how much should be paid, which is how such matters are determined in New Zealand.
"I think our system needs to be completely overhauled," Tipple said.
The New Zealand compensation model allows the government to make an ex gratia payment to people who have been wrongly convicted if they are still alive, were pardoned or had their convictions quashed and have served at least part of their detention.
Loading
It includes an annual amount of $150,000 for each year in custody, an annual amount of up to $100,000 for loss of livelihood during that period, and additional payments for large financial losses, costs incurred challenging their convictions and readjusting to life in the community.
However, cabinet also needs to be satisfied that the person is innocent on the balance of probabilities and that compensation is in the interests of justice.
NZ citizen David Bain was denied compensation in 2016 for the 13 years he spent in prison for killing five family members in 1994, before being acquitted in 2009 of all charges, after cabinet deemed that he was not innocent on the balance of probabilities. However, he still received an ex gratia payment of $925,000 from the government in order to settle the matter.
In a more recent Australian case, the ACT Supreme Court awarded David Eastman $7.02 million in 2019 over his wrongful conviction for the murder of Australian Federal Police assistant commissioner Colin Winchester, for which he served nearly 20 years in prison. The government had offered an ex gratia payment of $3 million if he committed not to sue for wrongful conviction, which he rejected.
Loading
Eastman pursued compensation under a human rights act which is not available in NSW. His solicitor, Sam Tierney, said there was a narrow field of cases from which comparisons could be drawn.
"Having said that, at the end of the day we're talking about 20 years of someone's life, so it would certainly be in the millions of dollars as opposed to the hundreds of thousands," Tierney said.
"A proper structure that forces the government to properly assess compensation for wrongful conviction is a very good idea. The Eastman case is a very good working example of how the executive values 20 years in prison versus how important that is to the person – we're talking $3 million versus $7.02 million."
Roseanne Beckett won $4 million in compensation from the NSW government after she was wrongfully jailed on a charge of soliciting to murder her husband Barry Catt and claimed malicious prosecution. Tierney said Folbigg had served more time in prison and her experience was probably worse. "Being a publicly reported child killer, I don't imagine her prison experience was particularly pleasant."
Loading
However, solicitor Danny Eid, who represents Folbigg's ex-husband Craig Folbigg, said it was questionable whether she would be able to sue the state for compensation, because there was no evidence that the police had acted maliciously in their prosecution.
"Unlike the Lindy Chamberlain matter, it has never been alleged that the NSW Police Force framed Ms Folbigg or withheld vital evidence that could have assisted Ms Folbigg's defence at her trial, thereby making the state of NSW vicariously liable," Eid said. "What did the trial judge or the Crown prosecutor do wrong at the trial that warrants compensation?"
The Morning Edition newsletter is our guide to the day's most important and interesting stories, analysis and insights. Sign up here.